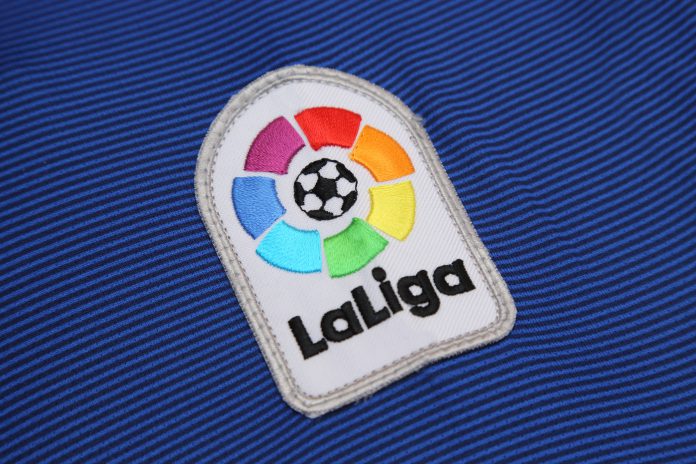 New measures introduced by Spain's Minister of Consumer Affairs, Alberto Garzón, will put an end to gambling companies sponsoring La Liga teams.
The ruling, which is expected to come into effect from the 2020/21 season, prevents betting companies from being a main shirt sponsor, as well as a ban on gambling companies from being allowed to sponsor stadium names and any other aspect associated with the teams.
Currently, eight clubs in La Liga feature a gambling company as a main shirt sponsor – Valencia, Alavés, Leganés, Granada, Mallorca, Sevilla, Osasuna and Levante.
The ban follows the approval of laws as part of Spain's 'Royal Decree on Advertising' which currently permits a four-hour advertising window for betting companies, but does not authorise any exposure out of the timeframe.
Garzón had altered the wording of the ruling to state that "sponsorship in sports T-shirts or equipment will not be admissible", with gambling companies already banned from featuring on youth shirts.
The ban on using celebrity endorsements in betting adverts will also remain, however the inclusion of betting advertising on pitch perimeters 'will depend on the regulation of each autonomous community'.