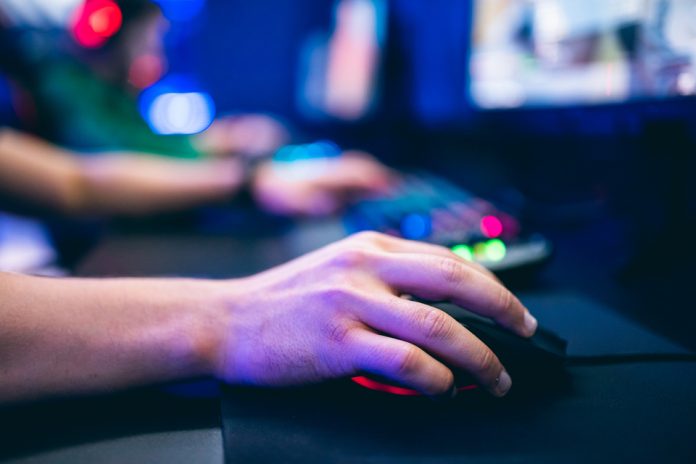 From sponsorships to industry-wide announcements, Insider Sport has you covered when it comes to the world of esports.
This week's edition takes a look at LCS' new partnership with Buffalo Wild Wings, Activision's new hiring, Ford Models launching an esports agency, and the GEF adding another member.

LCS serves up Buffalo Wild Wings partnership

Riot Games has signed an agreement with Buffalo Wild Wings which will see the restaurant chain become a partner of the League of Legends Championship Series (LCS).

As a result of the partnership, Buffalo Wild Wings has been named the official sports bar of the LCS, which gives the firm access to LCS trademarks for advertising and sees the competition's games being broadcast on BWW's in-bar channel.
Matthew Archambault, Head of NA Partnerships & Business Development at Riot Games, stated: "We are always looking to extend our sport, competitive events and athletes in unique ways and to new audiences. Buffalo Wild Wings continues to bring fans closer to the excitement and atmosphere of live sports. 
"We're eager to deliver the first sports bar partnership in esports to our fans, especially as things really start to heat up within the LCS."
Brandon Gill, Director of Experience and Gaming at Buffalo Wild Wings, commented: "As esports viewership and participation continues to grow, aligning with the most watched esport in North America is an important step toward giving our guests the best gameday experience possible – across all sports. Whether joining us on location or enjoying wings at home, League of Legends and LCS fans now have a go-to sports bar for match day."
According to the press release, the partnership is the first streaming deal between a major restaurant chain and an esports property in which events will be live streamed at scale. 
Ford Models launches esports agency

US modelling agency Ford Models has launched its own division dedicated to esports and gaming.

The aptly named Ford Models Esports and Gaming will be directed by Justin M. Jacobson and will represent talent within the scene alongside working with leagues and stakeholders to promote esports.

Jacobson said: "With the creation of this new division at Ford, we are carefully selecting professional gamers, content creators, coaches, influencers and other talent who are dynamic and multi-faceted with strong personal brand potential, in addition to being at the top of their respective fields.
"Ford offers an unparalleled brand, network, and approach to development which we will leverage to support the success of our esports and gaming talent, as Ford has with its roster of leading celebrities worldwide for decades. I'm excited to draw upon my experience and expertise to join Ford in building a leading global esports and gaming platform."
The agency has already announced its initial list of clients including the likes of esports caster Paul "Rabies" Santoro and NBA 2K League player Timothy "oLarry" Anselimo.
Decio Restelli Ribiero, President of Ford Models, added: "By reaching new audiences, demographics, talent and client categories, particularly in the coveted gaming and tech segments, we can deliver greater value for our talent and clients and ultimately greater value for Ford Models, reinforcing our position as a leading global talent management platform."
GEF adds Ireland to its list of members
The Global Esports Federation (GEF) has continued to add to its growing list of members by adding Ireland Esports, the official governing body of esports and gaming in Ireland, into the fold.

As a result of the membership, Ireland Esports will work with GEF to create a structured global esports ecosystem to bring more stability to the scene. Moreover, Irish esports athletes will also participate in the GEF World Championships.
Paula Prunty, Board Member of Ireland Esports, commented: "A lot of work has gone on behind the scenes to ensure that Ireland has a governance structure in place for esports and this announcement is another step in that direction. 
"We are looking forward to developing this exciting partnership and creating opportunities for Irish representation at GEF World Championships."
Since GEF's launch in December last year the federation has acquired representatives from over 55 countries both in and out of the esports sector. Along with esports representatives, such as Ireland Esports, GEF has secured partnerships with the World Squash Federation, the International Tennis Federation, and World Taekwondo.
MLB deputy commissioner joins Activision Blizzard
Activision Blizzard has announced the hiring of MLB deputy commissioner Tony Pettiti to lead the firm's esports and entertainment duties.

The deal, which signifies the growth of esports as a business entity, will see Pettiti become President of Sports and Entertainment on August 17, reporting directly to CEO Bobby Kotick.
Petitti stated: "Bobby Kotick has been translating his vision into opportunity at Activision Blizzard for 30 years. I couldn't be more excited to use my own 30 years of sports and entertainment experience to help Activision Blizzard realise its ambitions. It's clear to me the company has an incredible opportunity to connect players and fans in new and innovative ways, and I'm excited to be joining the company at such an important moment in its history.
"The last 12 years in baseball have been extraordinary for me and I am especially grateful for the leadership and mentorship that Commissioner Manfred provided to me and the League."

Pettiti has had an expansive career prior to his role as MLB deputy commissioner from being a 13-time Emmy award winner, Executive VP and Executive producer at CBS Sports, to becoming the President of the MLB Network.