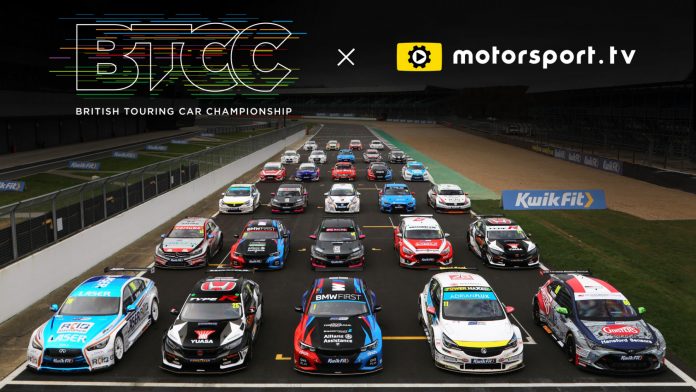 The British Touring Car Championship (BTCC) has launched its very own channel on Motorsport.tv, part of the Motorsport Network.
The deal will allow BTCC to take advantage of Motorsport Studios' 56-million monthly audience and BTCC video footage archive to create new content for racing and automotive enthusiasts.
The network already has mini-series in the pipeline, throughout which current drivers will review iconic moments in BTCC's history and discuss their own personal inspirations. The channel will also show highlights and 'Story of the Day' clips from the last two race weekends from the championship, with scope for further growth in 2021.
Alan Gow, BTCC Chief Executive, reaffirmed: "We have already formed a strong partnership with Motorsport Network working on our official video game and Esports series and are thrilled to be able to now deliver exciting and exclusive content to our fans.
"Having access to Motorsport Studios is a massive advantage for BTCC, enabling us to tell our story in a new way for our fans and relive the history of the series with the vast historic archive of race footage."
The BTCC channel is one of several new projects freshly launched on Motorsport.tv and becomes the second race series to have its own dedicated channel on the platform; other car influencers and brands include NASCAR, Audi Sport, and Mercedes.
Motorsport Network's President, James Allen, added: "We are delighted to be working with BTCC to expand the digital reach of the race series and its behind the scenes content to brand new audiences.
"And with our extensive archive of BTCC historic content over three decades in Duke Video, the possibilities for delivering interesting, exclusive content for BTCC fans on this channel are endless. The channel will be a destination for fans of BTCC and a great place for others to discover the race series."
The announcement builds on Motorsport Network's existing Motorsport Games division partnership with BTCC, with the two parties working together to develop the official BTCC video game and Esports series.