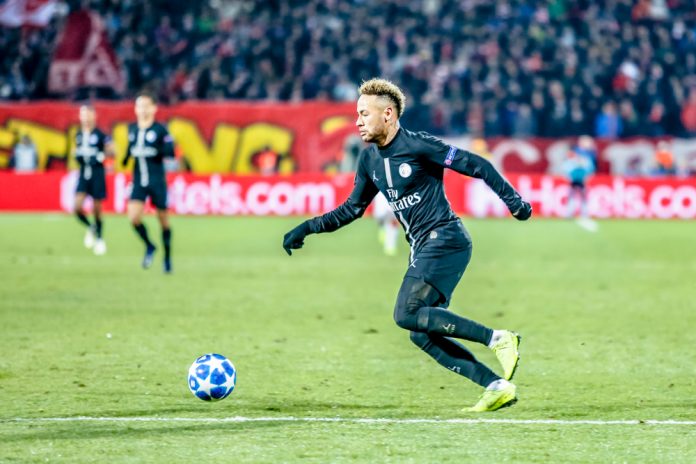 Berlin-based firm OneFootball has announced it has secured the Brazilian media rights to the French Ligue 1.
The digital football media company, who also carry the rights to the German Bundesliga in Brazil and Latin America, will become the Brazilian broadcasting partner of Ligue de Football Professionnel (LFP), providing a free-to-air streaming service for French football enthusiasts in Brazil.
"To be able to stream live action from Ligue 1, one of the biggest leagues in the world, directly to fans throughout Brazil solidifies our presence in the market and is a big step in the evolution of our company, Lucas von Cranach, CEO and Founder of OneFootball, said.
"Brazil's new generation of football fans will have the opportunity to watch matches featuring some of their favourite stars, live and for free, at their fingertips. We are delighted with this partnership as we continue our mission to democratize live football around the world."
The deal has been agreed in collaboration with rightsholder beIN MEDIA GROUP and facilitated by sports business agency SPORTFIVE.
Vice President of Sports Content and Acquisitions at beIN MEDIA GROUP, Martin Aurenche, commented: "In the age of new media we're excited to work with OneFootball, and partnering with this group provides a great opportunity to strengthen Ligue 1's position in Brazil, as it gives fans new and accessible ways to watch French football.
"This is against a backdrop of the international profile of Ligue 1 going from strength to strength, with record international audiences, increased media coverage, and growing social media engagement. This is replicated on the pitch with the league attracting and developing the very best football talent, as shown by the strong performances of PSG and Lyon in last season's UEFA Champions League."
A minimum of six matches will be shown on OneFootball per matchday, along with highlights packages for those who didn't catch the games, bringing the likes of Neymar, Marquinhos and Lucas Paqueta to the Brazlian big screen.
Aurenche concurred: "There is a long standing tradition of Brazilian talent in Ligue 1 which currently includes Brazilian national team stars Marquinhos, Lucas Paqueta and talisman Neymar. We are happy that Brazilian fans are now able to continue watching their favourite teams and stars from Ligue 1."