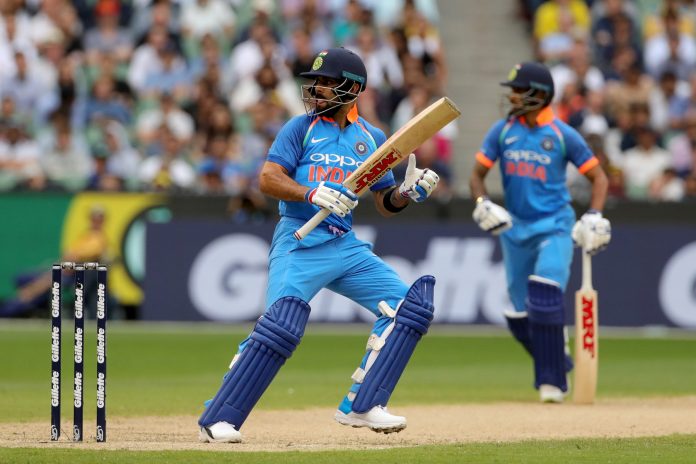 Mobile Premier League (MPL) has become the official apparel sponsor of the Indian national cricket team, as reported by the PTI news agency.
The fantasy gaming platform takes over from Nike, which has sponsored the side since 2006 and recently attempted to broker a new deal at a reduced rate which was turned down, with the contract due to be tendered. The new MPL deal agreed with the Board of Control for Cricket in India (BCCI) runs for three years.
The deal will cost the manufacturer Rs65 lakh – the equivalent of $82,300 – per game, and the merchandise side of the agreement is worth in excess of Rs3 crore – the equivalent of $403,000 – each year. The BCCI will also take 10% of the royalties from merchandise sales.
This sum is cheaper than Nike's current contract, which at present pays around $118,000 for each fixture to appear as India's cricket team's kit sponsor.
A member of the Apex Council confirmed to the PTI: "Yes, we have signed a deal with MPL that is effective from November 2020 till December 2023. The kit sponsorship amount is Rs65 lakh per match while merchandising is Rs3 crore per year for the three-year period.
"No sporting apparel major was ready to pay that kind of money that Nike paid in current economic climate (due to COVID-19).
"One of the major reasons being merchandise items being very costly for common public."
Sportswear brand rivals Puma and Adidas also were interested in taking over the partnership but MPL have expanded their portfolio in Indian cricket, with existing agreements already in place with Indian Premier League (IPL) teams the Royal Challengers Bangalore and the Kolkata Knight Riders.
The BCCI has also brought Indian telecommunications company Jio on board as the first independent sponsor of the women's T20 Challenge.