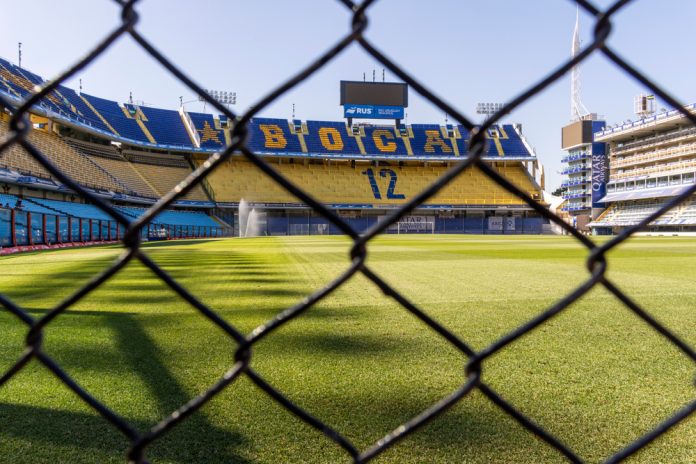 Fox Sports has been allowed to broadcast matches from the opening weekend of Argentina's top tier, the Primera División, despite an injunction against the firm.
On Friday, a court temporarily lifted the cancellation of Fox's deal, meaning it was permitted to show six of the initial matches it had agreed upon. The final fixture of the first gameweek between Rosario Central and Godoy Cruz, which ended in a 2-1 defeat for the visitors, was played out last night.
The Argentinian Football Association (AFA) cancelled Fox's rights in October, as a result of the network's parent company, Disney's failure to divest the acquisition of 21st Century Fox.
The deal for half of the media rights to the Primera División could still be cancelled, pending discussions with the AFA. Fox said in a statement that it would 'make every effort' to reverse the decision made by the AFA and come to a resolution with the governing body.
South American teams River Plate and Boca Juniors both released a statement expressing their discontent with the matter at the time of the ruling.
"After the announcements by the Argentine Football Association of modifications to the football television contract, River Plate and Boca Juniors communicate that they were not part of the decision of the new contractual scenario. [We] do not consider it fair not to have participated in such an important decision for the future of football and the clubs," it read.
"While the AFA, through the Professional Football League, has the attribution to make such decisions, Boca and River are a fundamental part of the sports spectacle and feel that the two clubs should have been consulted throughout the process that led to this change in the ownership of the television rights contract, and not just be informed of the final result."
Fox's deal runs until the end of the 2020/21 campaign, having spanned five seasons from 2017/18 but pay-television channel Turner, which owns the other 50%, could pick up the full rights package to the remainder of the term, should the AFA axe Fox's deal.