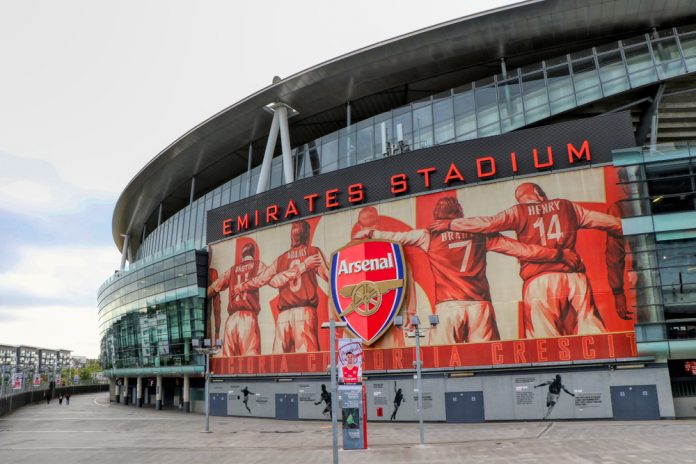 Arsenal has become the first Premier League club to make a commitment to a United Nations climate innovation.
The top flight side has signed the UN Sports for Climate Action Framework which aims to achieve climate neutrality by 2050 in accordance with the Paris Agreement.
Arsenal's Operations Director, Hywel Sloman, said on the unison: "Together with our partners, we've already implemented a number of environmentally friendly practices across the club.
"This includes becoming the first Premier League club to switch to 100 per cent green electricity since the beginning of our partnership with Octopus Energy in 2016, and a new partnership with aluminium packaging company Ball Corporation which is designed to help us and our millions of fans around the world reduce our impact on the environment."
Arsenal will adhere to five key remits; undertaking systematic efforts to promote greater environmental responsibility, reducing overall climate impact, educate on climate action, promote sustainable and responsible consumption, and advocate for climate action through communication.
Lindita Xhaferi-Salihu, Sports for Climate Action Lead at UN Climate Change, commented: "Football inspires so many of us around the world and there is a remarkable potential for the game to become greener, more climate resilient and lead by example for millions of global fans.
"We are delighted to welcome Arsenal as the first Premier League club to the UN Sports for Climate Action community as we raise awareness of climate change and use this opportunity to make a difference together."
A 2019 study published by the BBC and carried out by Sport Positive Summit found Arsenal to be the most sustainable club in the Premier League.
Furthermore, in June, Gunners defender Hector Bellerin promised to plant 3000 trees for every game Arsenal won for the remainder of the 2019/20 campaign, with 58,617 planted in the end after donations from supporters.
The Spaniard has also invested in League Two side Forest Green Rovers, in a bid to boost its environmental initiatives.