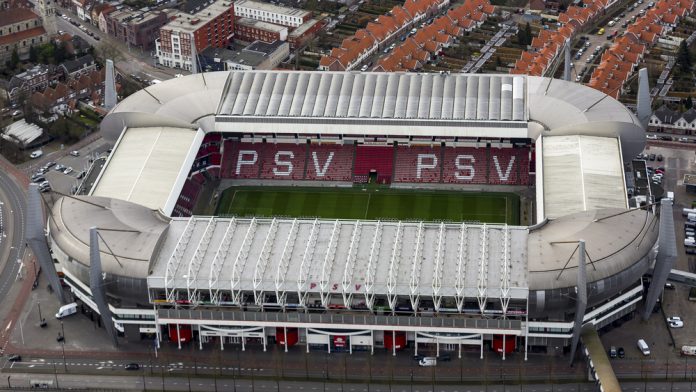 Dutch club PSV Eindhoven has renewed the longest-standing partnership in sport after signing an extension to its current deal with electronics company Philips until 2031.
The two parties have agreed on a ten-year extension to the existing agreement, which dates back to 1913 when Philips formed a football club to provide the firm's employees with a leisure pursuit outside of work.
Around 107 years later, the two are still linked, with the company's logo appearing on the front of PSV's jersey for 34 years until the 2015/16 campaign, and a patch on the shirt sleeves now reads 'Philips: Founder of PSV'.
Chief Executive of Royal Philips, Frans van Houten, said: "Philips has deep roots in Eindhoven, and we are closely tied to PSV and the Brainport region. The region is unique in the world because we constantly lead the way in technology, stimulated by a close collaboration within the regional ecosystem."
The Eredivisie side's home venue will continue to be referred to as the Philips Stadion and the club and firm will collaborate on the PSV Top Performance Centre.
The last extension to the deal in 2015 was worth €22.5 million, with PSV pocketting €3 million a season until 2020, when they would receive an annual fee of €1.5 million for the following five years. The financial terms of the new contract have not been divulged. 
Toon Gerbrands, General Director of PSV, added: "Philips is undergoing a massive transformation into a health technology company. Their expertise and innovations in the field of medical technology are vitally important to society. We also use them to lift the performance and health of our players, staff and employees to a higher level."
Moreover, Philips has made a continued pledge to support the Brainport Eindhoven Partner Fund for a further five years.