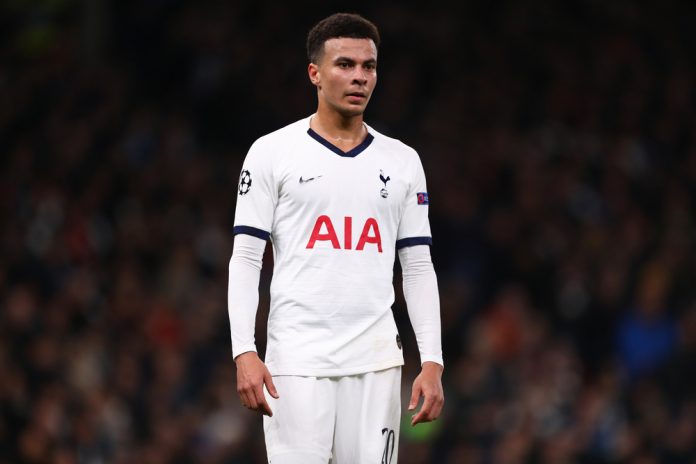 Tottenham Hotspur star Dele Alli has been unveiled as Excel Esports' first global ambassador.
As part of the long-term partnership, the England international will work closely with the team to educate them about coping with the pressure of performing at an elite level. Alli aims to help the Excel talent to develop a psychological mindset to deal with these challenges which they will face.
The midfielder remarked: "Everyone who knows me knows my biggest passion outside of football is gaming and after becoming increasingly involved in the industry over the past few years, it seemed like joining forces with an esports team was a natural step for me to take.
"What drew me to Excel was the fact it's the biggest British esports brand in the country and competes at the top level of esports but as well as this, I love the fact the brand was born out of a passion for gaming and the values it upholds.
"My knowledge of being a competitive athlete is something I believe can really benefit Excel's roster of talent as they continue to strive to be better every single day but I'll also be looking to further my own knowledge and understanding of this truly exciting industry."
Alli himself, who admitted he is an avid PlayStation user, will learn how an esports organisation operates behind the scenes.
The 24-year-old has often marked his goalscoring feats for Spurs with a dance from the popular video game Fornite.
The firm's CEO, Wouter Sleijffers, explained :"Excel Esports competes at the highest level of gaming competition. Following the recent launch of the new Excel and our vision in The Power of Better, we've been looking for a person who's our own inspiration in getting the best out of ourselves. Therefore, we're very pleased that Dele is coming on board to support us in our new, purpose-led journey. 
"Dele knows better than anyone what it means to reach and stay at the top and also exhibits true passion and professionalism that is so prevalent in our own competitions. We look forward to working with Dele to develop our talent, utilise his advice and skill set to guide Excel forward and help us ensure we aren't being complacent with our new ambition."