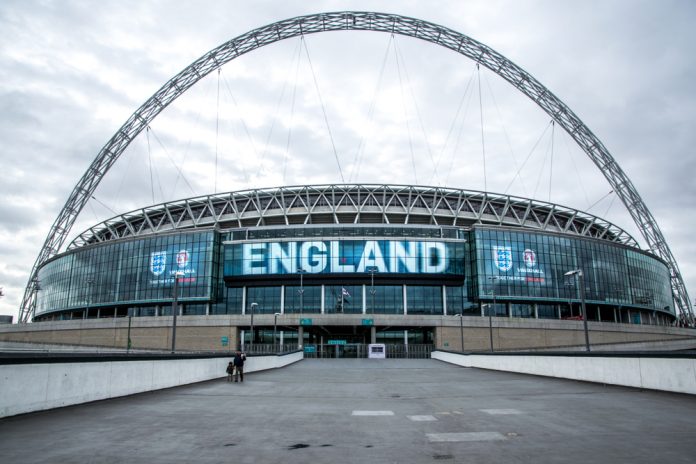 The Football Association (FA) and Weetabix Food Company have united in a joint mission to encourage the UK public to make healthy food and lifestyle choices through a new 'Eat Well, Live Well, Play Well' initiative.
The deal will see the cereal brand become the England Women's and Men's Senior Team official breakfast category partner, running from April 2021 and encompassing the UEFA Euro 2021 tournament and the UEFA Women's European Championships the following year in 2022.
Weetabix will encourage Three Lions players, as well as members of the public,  to opt for a nutritional diet, which is low in sugar, salt and far, along with a high fibre content to start their day the right way.
"Providing girls equal access to participate in football is an organisational priority," said Kathryn Swarbrick, the FA's Commercial and Marketing Director. "This will only be achieved with the support of committed partners and we're delighted to welcome Weetabix to join us on this journey.
"The joint ambition to double Weetabix Wildcats sessions by the end of 2024 will play a crucial role in ensuring girls across the country have a fun, friendly and safe environment to play the game.
"We're thrilled to also announce Weetabix as the Official Breakfast Partner of the England Senior Teams ahead of the next two huge summers for English football."
The FA girl's Wildcats participation programme, of which there are over 1600 providers in England, will be re-branded as the 'Weetabix Wildcats'.
The initiative aims to get girls between the ages of five and 11 to get involved and play football, whether that is to make friends, keep active or enjoy the sport.
Head of Brand at Weetabix, Gareth Turner, added on the deal: "This is huge news for Weetabix. We are already known as the nation's favourite cereal and working with The FA will only cement this further.
"This partnership reinforces our belief that everyone can achieve their best with a proper, Weetabix start to the day, and we're delighted that we can bring the Weetabix advantage to the next generation of talent through our work with the 'Weetabix Wildcats' and England Women's and Men's teams.
"We are looking forward to collaborating with our customers in all trade channels to bring this to life during what are set to be two huge summers of sport. Stand-out activations in store, warehouses and online will undoubtedly drive footfall to the cereal aisle and raise awareness of the entire category, tapping into heightened shopper interest."