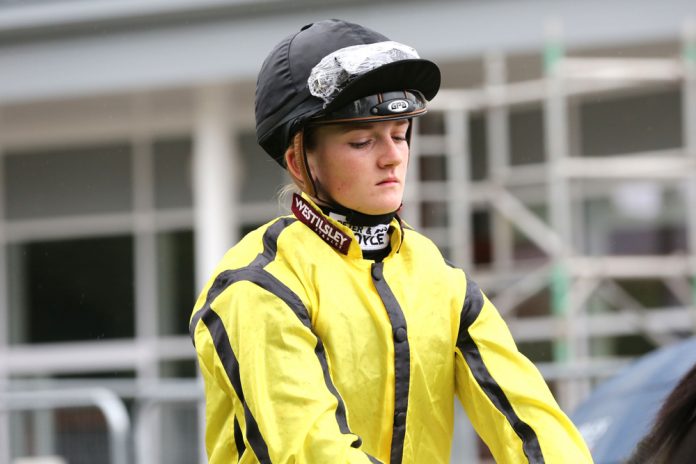 The Sunday Times' 'Sportswoman of the Year' award has been presented to British jockey Hollie Doyle, having been recognised for her 'trailblazing' achievements within the sport.
Doyle, who is fast on her way to becoming the face of global horseracing, will be the first jockey to win the accolade in its 33-year history.
Last month, the 24-year-old was crowned the first female jockey to win a 'Champions Day' race at Royal Ascot as she secured back-to-back wins on her maiden outing at the heritage festival.
The Sunday Times reflected on her achievements: "Hollie is a five-foot phenomenon who has changed her whole body shape and is setting new standards in the only athletic sport where women compete on level terms with men."
In her third year on the pro-racing circuit, Doyle notched record-breaking 135 wins from 900 races, ranked as the fifth-best jockey by GB Racing – the sport's highest-ever ranking achieved by a female athlete.
Wow! What an honour it is to have won @thesundaytimes Sportswoman of the Year award! Thank you to everyone for your kind messages! #SWOTY ? pic.twitter.com/EdIgSWEKkY

— Hollie Doyle (@HollieDoyle1) November 25, 2020
"I'm blown away to have won the Sunday Times Sportswoman of the Year award," she mused. "It's been an unusual year in so many ways and I feel very grateful to have been able to do what I love day in, day out.
"Seeing my name compared to the previous winners of the award like Dame Jessica Ennis-Hill and Dame Kelly Holmes is pretty crazy and humbling."
Endorsing Doyle as 2020's leading British sportswomen, the broadsheet noted the athlete's potential to revitalise horseracing at home and abroad, with Doyle set to make her US Breeders Cup and Hong Kong International Challenge debuts this December.
Chair of the British Horseracing Authority (BHA), Annamarie Phelps, commented: "In one of the few sports where men and women compete on equal terms Hollie is living proof of the fact that female jockeys can be more than a match for the men.
"This is about far more than just the boundaries Hollie has broken as a female athlete. Through her dedication, professionalism, bravery, focus, athletic ability and level-headedness Hollie sets the template that all young sports' people should aspire to, regardless of sport or gender."