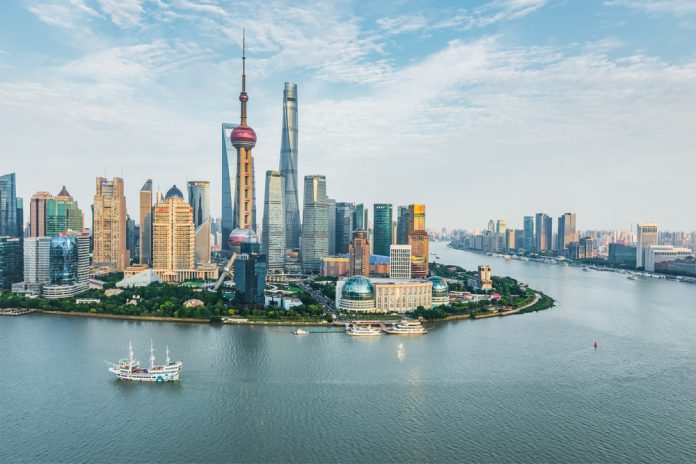 Designs for a new esports hub in Shanghai have been revealed, as work begins on the $900 million Shanghai International New Cultural and Creative Esports Center, which will become a 'pilgrimage site' for global gamers.
The 500,000 square metre facility, which is set to open its doors in 2024, will include a 6000-seater esports arena, an esports museum and a hotel where international gamers can stay overnight.
In 2019, Shanghai's regional government stated its intentions to become the 'esports capital' of the world as part of a three to five year plan.
The city, which staged the League of Legends World Championship last year, released a set of guidelines detailing how it would bolster the city's gaming industry, which hit 14.6 billion yuan in esports revenue in 2018.
According to the Newzoo's esports market revenue forecast, of the $950 million total forecast for 2020, sponsorship is expected to contribute $584 million (up 7.5% year on year) and media rights $163 million (up 3.3%). In addition, digital will deliver $22 million (up 61%) and streaming $20 million (up 45%)
Greg Sigel, VP Partnerships at DOCOMO Digital, noted: "While revenue from electronic sports (esports) provision and participation flatlined in 2020, the market is still poised for future growth as more young people watch and take part in online tournaments.
"Specialist gaming market research company Newzoo revised its esports revenue forecast in October after noting nine months of postponed and cancelled events
"By 2023, esports revenue will be worth $1.6 billion Newzoo predicts, having expanded at a compound annual growth rate (CAGR) of 15.5% over the next three years."