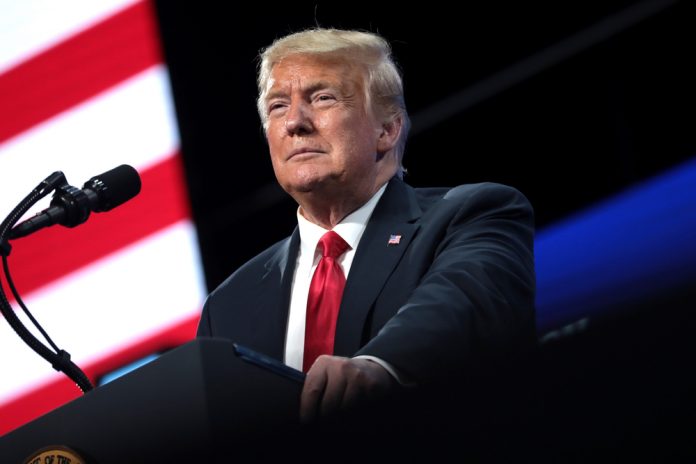 The PGA of America has voted to terminate an agreement to stage the 2022 PGA Championship at Donald Trump's Bedminster course, President Jim Richerson has confirmed.
The Trump National course, which is located in New Jersey, won the hosting rights to the competition in 2012 before Trump took to the White House, but the US President's course has now been stripped of the tournament after inciting his supporters to storm the Capitol Building. Last week, five people lost their lives in the march, including a police officer.
Richerson commented: "This was a decision made to ensure the PGA of America and the PGA professionals can continue to lead and grow our great game for decades to come."
Bethpage Black, Southern Hills and Valhalla have been identified as possible replacements for the tournament which is scheduled for May 2022.
A spokesperson for the Trump Organization told ABC on Sunday: "This is a breach of a binding contract and they have no right to terminate the agreement.
"As an organisation we have invested many, many millions of dollars in the 2022 PGA Championship at Trump National Golf Club, Bedminster. We will continue to promote the game of golf on every level and remain focused on operating the finest golf courses anywhere in the world."
In 2015, the Trump National Los Angeles Golf Club lost the 2015 PGA Grand Slam after the then-US presidential candidate made controversial remarks about Mexican immigrants, although a statement said the termination of the contract was 'mutual'.
Trump's Turnberry course in Scotland has not hosted The Open since 2009, after the 74-year-old purchased the property in 2014. It is one of 17 golf courses that Trump owns around the world.
"We find ourselves in a political situation not of our making," Seth Waugh, CEO of the PGA of America, explained to the Associated Press. "We're fiduciaries for our members, for the game, for our mission and for our brand. And how do we best protect that?
"Our feeling was given the tragic events of Wednesday that we could no longer hold it at Bedminster. The damage could have been irreparable. The only real course of action was to leave."
Elsewhere, the PGA Tour has cancelled the PGA Tour Series-China as a result of the COVID-19 pandemic.
The PGA Tour Series-China's Executive Director, Greg Carlson, reaffirmed that the tour remains 'committed to the region' and will do everything it can 'to give competitive opportunities for players in Asia and from the Pacific Rim'.