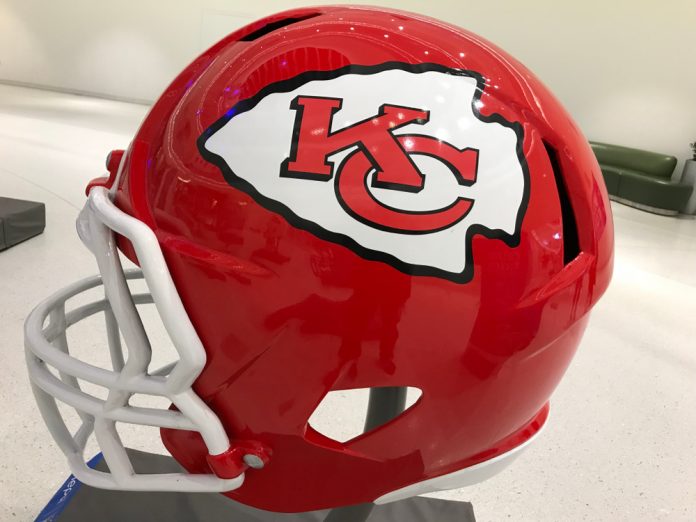 Recovery technology company Hyperice has signed a sponsorship deal with reigning National Football League (NFL) champions the Kansas City Chiefs.
The multi-year agreement is an expansion of Hyperice's NFL sponsorship activities, having previously become the league's Official Recovery Technology Partner.
Under the terms of deal, the company's equipment will be installed throughout training facilities and locker rooms, and its Hypervolt Plus massager will be used by the Chiefs for post-match recovery.
The two will also work together to educate fans about the technology used by professional athletes to help them improve their own health, wellbeing and mobility.
Finally, the Chiefs' star quarterback Patrick Mahomes will be at the forefront of Hyperice's marketing strategy. The player has already invested in the firm as part of its $47.8 million funding round in October.
Jim Huether, Chief Executive at Hyperice, said: "Today's announcement doubles down on our existing partnerships with the NFL and individually with Patrick Mahomes as we look to champion the importance of recovery technology for Chiefs players and fans alike.
"We now have the opportunity to positively affect players' career longevity, while introducing the Chiefs' fanbase to tools and technologies that will help them move better."
In addition to its NFL commitments, Hyperice is a partner of various other sports organisations, including Major League Baseball (MLB), the National Basketball Association (NBA), UFC , PGA Tour, both USA Track & Field and USA Cycling and the New Zealand All-Blacks rugby union team.
This recent agreement marks the first time the company – which is valued at $700 million – has signed a sponsorship agreement with an NFL franchise. 
"Physical health and recovery are key components to any team's success, and we are very excited to be the first NFL team to partner with Hyperice, the industry leader in recovery technology and equipment," commented Chiefs President, Mark Donovan. 
"Vice President of Sports Medicine and Performance, Rick Burkholder, and his team have long relied on the technology and tools provided by Hyperice to help our players prepare for – and endure – the rigors of a long football season.
"In addition to welcoming Hyperice to our stadium and our practice facility, we're thrilled to be bringing Hyperice technology and equipment to Chiefs Fit as we help Chiefs Kingdom experience the benefits that Hyperice technology is already offering our players."