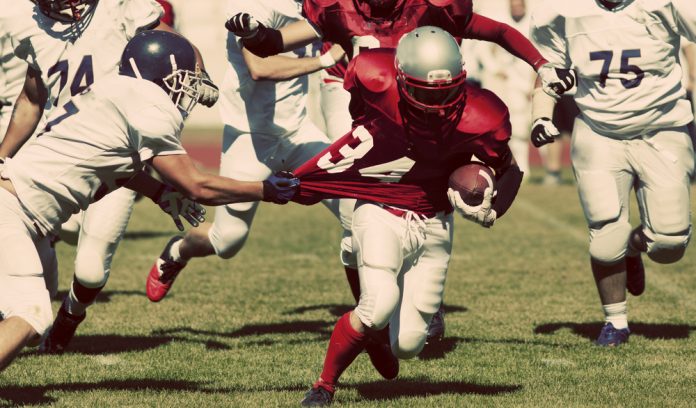 Viewership figures for the fixture between the Alabama Crimson Tide and Ohio State Buckeyes American college football teams marks a 16 year low.
ESPN's coverage of the National Championship matchup drew in an audience of 18.7 million viewers across the network's ESPN, ESPN2 and ESPNU channels.
This marks a 27% drop from last year's National Championship game, and  the lowest viewing figures ever recorded since the establishment of the title-deciding fixture.
Although ESPNNews' ratings, in addition to streaming figures, could push the total number of viewers past the 19 million mark, there is still a significant gap from the previous low of 21.4 million for the 2005 event.
College football's declining viewing figures follows the NFL, which recorded a 7% drop in TV ratings. A packed TV schedule as a result of the COVID-19 pandemic means the league has had to compete with other popular sports such as Major League Baseball (MLB) and the National Basketball Association (NBA)
However, the League has apparently struck a chord with younger fans, as the coverage of the New Orleans Saints clash against the Chicago Bears on Nickelodeon drew in an audience of 2.06 million, the most watched broadcast on the children's network in four years.
The NBA appears to be winning the general battle for TV coverage, however, with the League's opening week in December 2020 recording a 95% increase in ratings and its highest viewing figures in eight years.