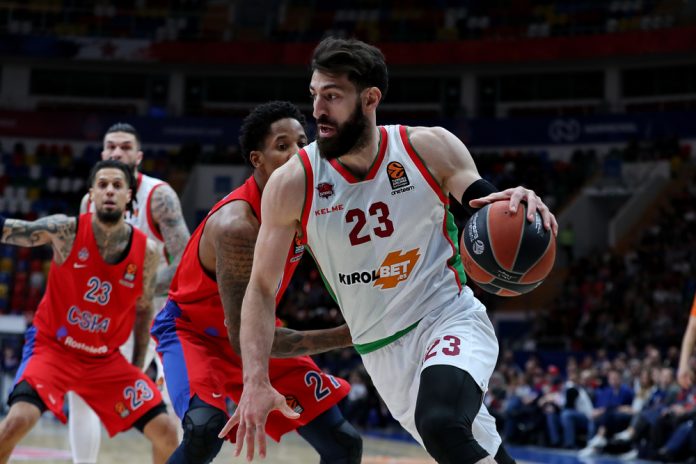 EuroLeague Basketball has launched its new EuroLeague Instant Legends product in collaboration with IMG Arena.
The new product line, which has been created by Leap Gaming, uses official vintage footage from top players over the past 10 years to create instant betting events via randomly grouped clips.
"IMG Arena has been a key partner for the EuroLeague, and we are thrilled to have teamed up to create EuroLeague Instant Legends," explained Roser Queralto, Chief Business Officer at EuroLeague Basketball.
"The game is an untapped and creative application of our archive broadcast rights and we look forward to presenting this to basketball and wider sports fans through IMG ARENA's sportsbook partners."
The sports betting and content service has been associated with EuroLeague Basketball since 2015 when the two parties penned a 10-year deal to work together to manage the media and marketing global rights covering both media and marketing.
EuroLeague Basketball organises the sport's premier competition, the Turkish Airlines EuroLeague, and also the 7DAYS EuroCup.
Freddie Longe, Managing Director at IMG Arena, announced: "We are extremely proud of our partnership with EuroLeague Basketball. There can be no doubt that they organise one of the world's leading basketball leagues and we are delighted to be extending our relationship further with the launch of this exciting new product vertical."
"When we invested in Leap Gaming, our vision was to create official products and unlock new revenue streams and forms of fan engagement for our clients. In EuroLeague Instant Legends we believe we have developed a successful new concept for our always-on content portfolio."