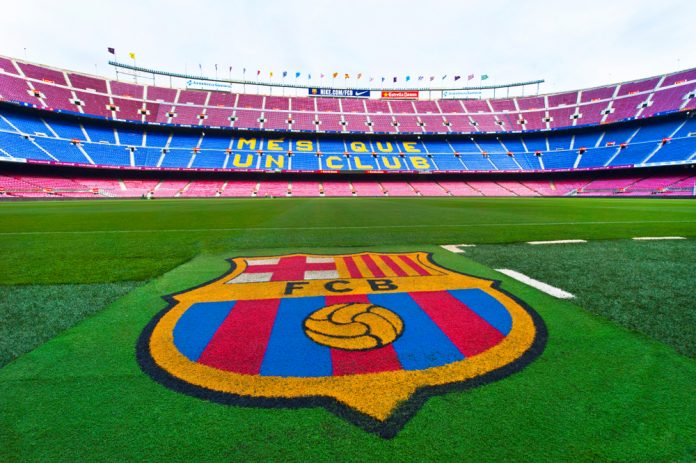 FC Barcelona has said it has provided its 'full collaboration' to the legal and police authorities after Catalan police visited the offices of the La Liga club yesterday morning.
Yesterday afternoon, former Barcelona President, Josep Maria Bartomeu, and his advisor, Jaume Masferrer, were arrested, along with the club's current Chief Executive, Óscar Grau, and Head of Legal Services, Román Gómez Ponti.
The raid was conducted in relation to the 'Barcagate' controversy from 2020, when it was alleged that Bartomeu had tapped telecommunications firm l3 Ventures to incite and run negative stories about opponents, setting up fake websites and social media accounts to damage the reputation of some players, including Lionel Messi and Gerard Pique.
Barcelona denied any involvement and an internal audit carried out by PricewaterhouseCoopers cleared the board of any wrongdoing or corruption. 
Furthermore, the football clubs stated that the arrests of its former board members were carried out with any formal authority by Catalan's justice system.   
"FC Barcelona have offered up their full collaboration to the legal and police authorities to help make clear facts which are subject to investigation," the club said in a statement.
"The information and documentation requested by the judicial police force relate strictly to the facts relative to this case. 
"FC Barcelona express its utmost respect for the judicial process in place and for the principle of presumed innocence for the people affected within the remit of this investigation."
In the summer of last year, police visited Barcelona's home stadium to gather evidence as part of the investigation and reports suggested that they were looking to seize documentation upon their second visit.
Bartomeu resigned from his post as President of the club in October in the wake of the scandal with the club due to hold the elections on 7 March.
Presidential candidate Joan Laporta commented on the arrests, adding that the day's events had caused 'enormous harm to the image' of the club.
According to local media reports, none of the four aforementioned club figures testified on Monday and will face a judge today.