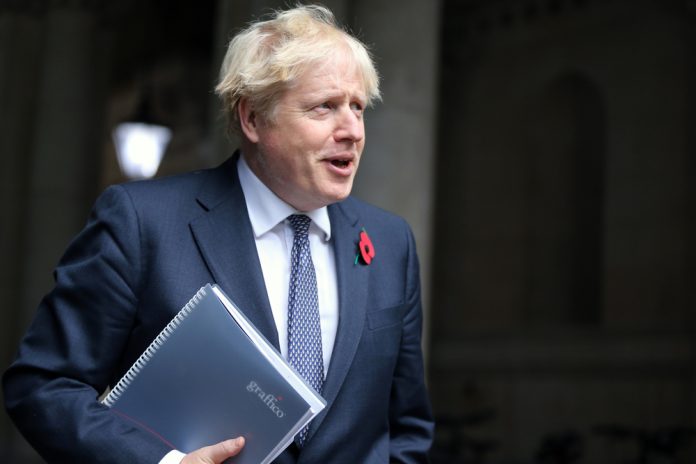 The British government has pledged its support to the UK and Ireland's proposed bid to host the 2030 FIFA World Cup, with Prime Minister Boris Johnson said to be 'very keen' to stage the tournament for the first time in more than six decades, according to reports.
Tomorrow at the Budget, Chancellor Rishi Sunak is expected to confirm that the government will provide £2.8 million to back the World Cup.
The football associations of England, Scotland, Wales and Northern Ireland came together to put together a proposal to host the 2030 edition of the World Cup in 2018, with the Football Association of Ireland (FAI) also announcing it would join its UK counterparts.
Then-Prime Minister Theresa May confirmed that the government would back the bid, as the four FAs prepared to conduct a feasibility study into the possibility of hosting the event.
"The football associations and government partners of the UK and Ireland are delighted that the UK government has committed to support a prospective five-association bid for the 2030 FIFA World Cup," a joint statement released by the five football associations read.
"We will continue to undertake feasibility work to assess the viability of a bid before FIFA formally open the process in 2022. Staging a FIFA World Cup would provide an incredible opportunity to deliver tangible benefits for our nations.
"If a decision is made to bid for the event, we look forward to presenting our hosting proposals to FIFA and the wider global football community."
The UK, which has only hosted the World Cup once in 1966 when England famously took the title, lost out to Russia to host the 2018 tournament, earning just two votes out of 22 from FIFA.
Qatar is set to stage the 2022 event, and it has been announced that the US, Canada and Mexico will co-host the 2026 tournament, opening the 2030 World Cup as the next available slot.
The UK will face competition from Spain and Portugal which announced their intentions to launch a combined bid last year, whilst Romania, Greece, Bulgaria and Serbia are likely to enter a joint bid. The South American region also joined the race, with Chile, Argentina, Paraguay and Uruguay joining forces to apply for the hosting rights.
Last week, reports emerged that the UK is 'very likely' to step in and solely host the delayed 2020 European Championships due to coronavirus-related concerns and the success of the vaccination programme.
Johnson told The Sun earlier today: "We are hosting the Euros. We are hosting the semis and the final. 
"If there's, you know, if they want any other matches that they want hosted, we're certainly on for that but at the moment that's where we are with UEFA."