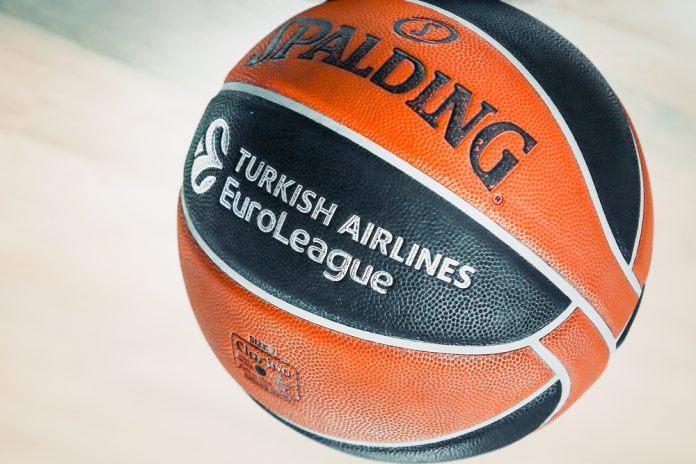 Euroleague Basketball has inked a partnership with US sports consultancy Elevate Sports Ventures to develop a new marketing strategy for the organisation's Final Four showcase competition.
Through the arrangement, the firm – which was formed as a joint venture between the NFL's San Francisco 49ers and Harris Blitzer Sports and Entertainment (HBSE) in 2018 – will work on a global marketing strategy, premium hospitality services and event management for the prestigious Turkish Airlines EuroLeague Final Four tournament.
The firm will also focus on in-arena and city-wide fan engagement opportunities and activations for the Final Four, which will take place at the Lanxess Arena in Cologne, Germany this year in May.
Al Guido, Elevate's Chairman and Chief Executive, announced: "We are proud to announce this partnership with EuroLeague Basketball, providing our agency the incredible opportunity to work alongside this global League in reimagining the EuroLeague Final Four.
"We are confident together we will amplify fan activations, premium offerings and partnership opportunities that will see the EuroLeague Final Four recognised as one of sports preeminent global events. Our goal at Elevate Sports Ventures is to use our people, process and technology to support and guide our clients, and their teams, brands, venues and properties, to emerge from this period positioned for success." 
Euroleague, which was counselled on the deal by long-standing business advisor G2 Strategic, has looked to improve the customer experience both in-venue and for remote experiences, to grow the league's popularity.
"We are extremely satisfied to be partnering with Elevate Sports, one of the biggest entertainment consulting firms, which has identified Euroleague Basketball as its ambassador in the European market," added Jordi Bertomeu, Euroleague Basketball's President and Chief Executive.  
"This partnership is built upon a common vision to innovate, an interest in re-imagining the premium experience, and dedication to engaging the fan in dynamic, new ways during the most important event of the season, the Final Four."