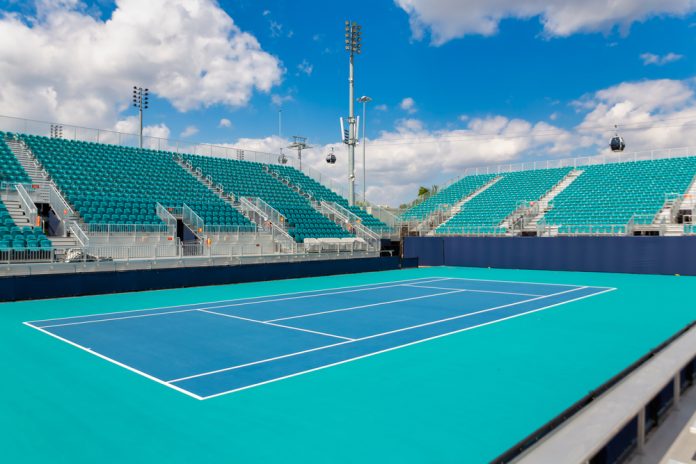 Online sportsbook operator Betway has secured title sponsorship of the Miami Open, taking place between 22 March and 4 April.
As a result of the agreement, Betway will gain brand exposure via digital and courtside advertising at host venue the Hard Rock Stadium.
The partnership builds on previous sponsorship arrangements between Betway and major tennis tournaments, such as with the Tie Break Tens and Davis Cup.
"We're incredibly excited to be announcing our Sports Betting Partnership with the Miami Open," remarked Anthony Werkman, Betway CEO. 
"As a globally recognised brand, we're excited to be involved with one of the most prestigious tennis tournaments in the world which plays host to some huge names in the sport."
Most of the matches will be spectator-free throughout the competition, although some will have a limited number of fans in attendance, capped at 750 seats. 
There will also be no centre court inside of the Hard Rock stadium, whilst several major international players have withdrawn from the tournament, including Serena Williams, Novak Djokovic, Rafael Nadal, Roger Federer and Dominic Thiem.
Additionally, total prize money for the event has reduced to $6.68 million, down from $16.7 million in 2019.
Outside of tennis, Betway acts as the title sponsor of South Africa's T20 Challenge cricket tournament, Hertha Berlin of the Bundesliga, and also maintains an extensive presence in esports, recently boosted by a renewal with Berlin International Gaming (BIG).