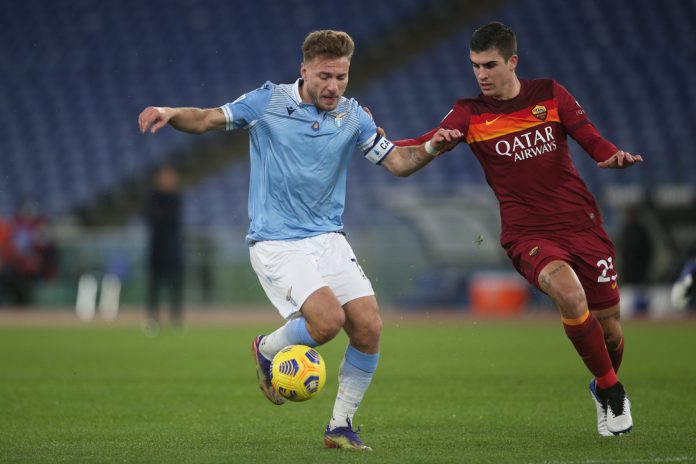 The Infront media agency has secured the international broadcasting rights to Italy's top-flight Serie A football tournament.
Luca De Siervo, President of Serie A, was initially hopeful that a figure of €320 million could be reached, with technical costs, betting rights and coverage of the Italian Cup accounting for €51 million.
However, the new deal will see Infront will broadcast the competition for the 2021/22, 2022/23 and 2023/24 seasons for a price of around €139 million per year.
"We have a well-established partnership with Lega Serie A and have always believed in the strong potential the league has globally," said Bruno Marty, Senior Vice President of Infront.
"This new phase in our collaboration will allow Infront to once again highlight its expertise and in-depth knowledge of the football industry both in content creation and exposure. With this agreement we increase the attractiveness and diversification of our media rights portfolio."
Under the terms of the agreement, Infront will provide coverage of the Italian top tier in the lucrative European, Asian, Oceanian and sub-Saharan African markets
Although the renewal has seen Infront's fee drop from the current cycle's price tag of €371 million per season, the agency will no longer broadcast in all international markets outside of Italy, as North African and Middle Eastern rights are being contested separately.
Meanwhile, the US rights will be held by CBS, also for the next three seasons, estimated to be worth €57 million per season. ESPN previously held the rights to both the league and cup competitions from the 2018/19 season onwards.
"This significant win confirms our leading position in the football market," added Andreas Kaeshammer, Head of Football at Infront.
"It is also a signal of intent from one the world's most recognised leagues that they wish to work with a leader in the industry. Serie A's stern belief that we have the capabilities and network to take its product to new global heights reflects our continued delivery of positive results for our football partners around the world."
Elsewhere, the coveted domestic rights to Serie A from 2021 to 2024 were recently awarded to OTT streaming service DAZN, edging out its core rival and incumbent broadcaster Sky Italia.
The streaming platform will provide coverage of seven exclusive games per match week and co-exclusive rights to three further fixtures under the terms of a €840 million contract.
DAZN's bid had received the backing of Telecom Italia (TM) and had been in talks with domestic media agency Persidera SpA over the renting of digital frequencies.
However, some Italian football teams have expressed concern regarding the compatibility of an exclusive streaming agreement, whilst DAZN has ruled out the possibility of sub-licensing rights to Sky Italia. 
Previous meetings saw the 20 clubs of the Serie A fail to come to an agreement regarding domestic broadcasting, returning votes of 11 teams in favour of DAZN and nine abstaining, with a total of 14 needed to approve the €840 million offer.