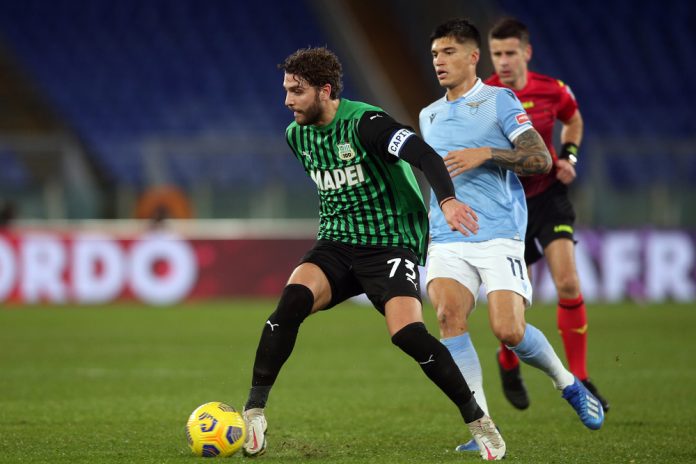 Digital sports streaming service DAZN has entered into discussions with Italian media company Persidera SpA over renting digital frequencies to 'boost its broadcasting power in Italy', amid the Serie A domestic rights bid, according to Bloomberg.
DAZN is currently locked in an impasse over the 2021 to 2024 domestic rights cycle, battling it out with pay-television broadcaster Sky Italia for the broadcast package.
Top flight Italian clubs have failed to come to an agreement after meeting twice and returning the same vote on the assignment of the rights, with 11 clubs voting in favour of DAZN's €840 million offer and nine abstentions. However, 14 votes out of 20 are needed to push the deal through.
Renting digital terrestrial frequencies from the network provider Italian network provider – a former division of Telecom Italia (TIM) now owned by Italian infrastructure fund F2i Sg2 – could 'alleviate such concerns' among Serie A clubs, the report suggested.
The vote has stalled for a number of reasons, including a delayed private equity bid and worries that an agreement with a streaming platform could restrict the league's broadcast reach due to the country's inconsistent internet connectivity, which might not support an exclusive streaming offering.
DAZN has already received the backing of TIM, with the Italian communications operator pledging to cover 40% of the rights fee investment, equating to around €1 billion of financing.
Serie A clubs are set to reconvene again next week to vote on the assignment of the domestic rights cycle, with a handful of clubs said to have become restless over the ongoing 'important issue'.
Last week, 13 top tier clubs penned a letter to the league's president, Paolo Dal Pino, calling for the vote on the rights to be prioritised over other matters, adding that the aforementioned nine clubs repeatedly abstaining from the vote are opening themselves up for 'legitimate claims for compensation' by deploying 'delaying and obstructive tactics'.