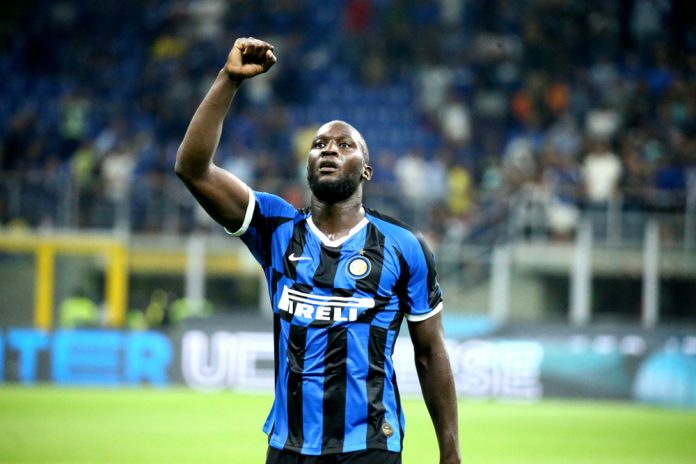 Belgian international footballer Romelu Lukaku has become the latest professional athlete to partner with Therabody, becoming an investor in the tech wellness company.
The Inter Milan striker is a long time user of Therabody's Theragun, a handheld percussive massage device, and will incorporate additional solutions and educational material from the brand's portfolio into his training and recovering regimen, such as the RecoveryAir, and PowerDot products.
"I want to play at the highest level for years to come — I am not slowing down and there's still so much more I want to do," comments professional footballer Romelu Lukaku.
"Using Therabody's products and getting proper sleep are essential in allowing me to show up everyday feeling ready to put out my best work and constantly improving."
Lukaku was first introduced to Therabody whilst staying in Los Angeles during the off-season – the firm was then known as Theragun – where he invited Founder and Chief Wellness Officer, Dr Jason Wersland, to treat him and provide advice on how to best use the device.
Since then Lukaku has enhanced his partnership with Therabody, and now 'places a much greater emphasis on his overall wellness than he did in his early years as a professional footballer'.
The striker has enjoyed a successful season in Italy's Serie A this year, scoring 23 goals in 35 matches, whilst Inter Milan secured its 19th league title by accumulating 91 points.
"I have witnessed Romelu's wellness journey over the years; he is so dedicated to taking the necessary steps to prevent injury, enhance his game, and elevate those around him," Dr Wersland remarked. "We are proud and thrilled to have him in our corner as an investor and ambassador."
Therabody maintains agreements with a diverse range of both professional and olympic athletes and organisations, having been named as the official wellness partner of Real Madrid in December 2020, in addition to 5000m and 10,000m Olympic Gold medallist Sir Mo Farah OBE OLY.