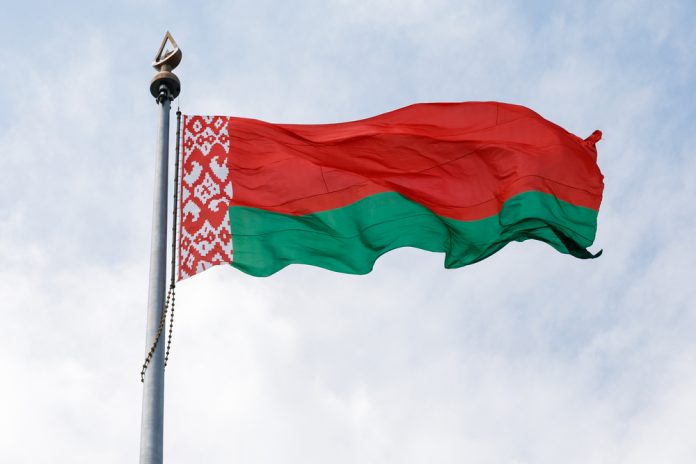 The German Cycling Federation (BDR) has confirmed that no German athletes will participate in the upcoming European Track Championships in Minsk, following the arrest of a journalist by Belorussian authorities.
A fighter jet of the Belorussian Air Force was dispatched on Sunday in order to reroute a plane carrying journalist Roman Protasevich, as well as his Russian girlfriend, due to his work with the anti-government opposition movement.
In response to the arrest, the BDR has called for the five-day event, which will begin on 23 June, to be relocated from the Belorussian capital.
The European Cycling Union (UEC), of which the BDR is a member, is also said to be monitoring the situation closely, and will make an announcement regarding the issue on 27 May.
"Under the circumstances, the participation of the German track cycling national team at the European Championships in Minsk is not possible," a BDR statement read.
"The UEC also views this situation very critically and will discuss it on Thursday at the meeting of the management board in Lausanne and take a decision."
This sentiment has also been shared by Stephen Park, the Performance Director at British Cycling, who wrote on Twitter: "With 27 EU member states telling EU airlines not to fly over Belarus, and promising further economic sanctions there can surely be no way the UEC can continue to deliver the Track Euros in Minsk next month."
Should the European Track Championships be relocated, it would mark the third tournament lost by Belarus since the onset of the ongoing political demonstrations and protests against the Belarusian government of President Alexander Lukashenko.
In January, the International Ice Hockey Federation (IIHF) relocated the 2021 Ice Hockey World Championship from Minsk to Latvia's capital city Riga following consultations with stakeholders and experts, citing growing 'safety and security concerns'.
This was followed by the International Modern Pentathlon Union's decision to strip Belarus' hosting rights to the 2021 Pentathlon and Laser Run World Championships, with the organisation also referencing the International Olympic Committee's sanctions against the National Olympic Committee of Belarus in December 2020.