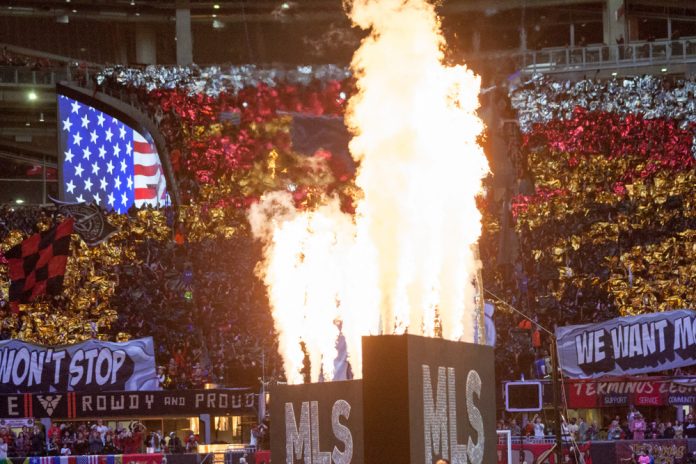 The use of Non-Fungible Token (NFT) digital assets in the sporting space has been expanded following separate announcements by the Major League Soccer Players Association (MLSPA) and former professional boxer Floyd Mayweather Jr.
A partner of The MLSPA, Sorare has renewed its arrangement with the association, continuing to offer a range of collectible digital athlete tokens, based on the MLS' roster of over 700 professional players.
Facilitated through MLSPA group player licencing partner One Team Partners, the contract extension means each player will continue to have their own NFT, offering 'a new way for soccer teams eo engage with fans, and for fantasy managers to test their skills while living their passion'.
Sorare aims to utilise the partnership to offer a fantasy experience for fans, in which users can buy their favorite players with the chance to win prizes.
Some players digital tokens have sold for thousands of dollars – such as D.C United's Donovan Pines, whose card fetched a price of $17,000 – whilst others such as Chris Seitz and Evan Bush were traded over 12 times throughout the 2020 season, and over 600 Sorare users bought Javier Hernandez's token.
Sorare leverages the decentralised Ethereum blockchain as a mechanism for creating scarcity, security and interproeberlity for the MLSPA NFT's with the objective of creating a valuable and competitive trading system for its users.
Additional football partners of Sorare include Liverpool, FC Bayern Munich, River Plate, Paris Saint-Germain, Juventus, AS Roma and the Japanese J-League top-flight tournament.
Meanwhile, undefeated and pound-for-pound great Floyd Mayweather Jr has also launched his own collection of NFTs, billed as 'The Legacy'.
Conducted in collaboration with Iron Bend, Zytara Labs, Reality Gaming and Disruptive Art Production, the collection will feature five pieces, celebrating the five-weight division champions live and career.
The digital art pieces – entitled All Work Is Easy Work, Immortalised, A Golden Dream, The Best Ever and The Legacy – will all be released via the Rarible NFT marketplace.
All Work is Easy Work will make its debut on 26 May, whilst the remaining four tokens will go on sale on 1 June, ahead of Mayweather Jr's clash against YouTuber-turned-boxer Logan Paul.