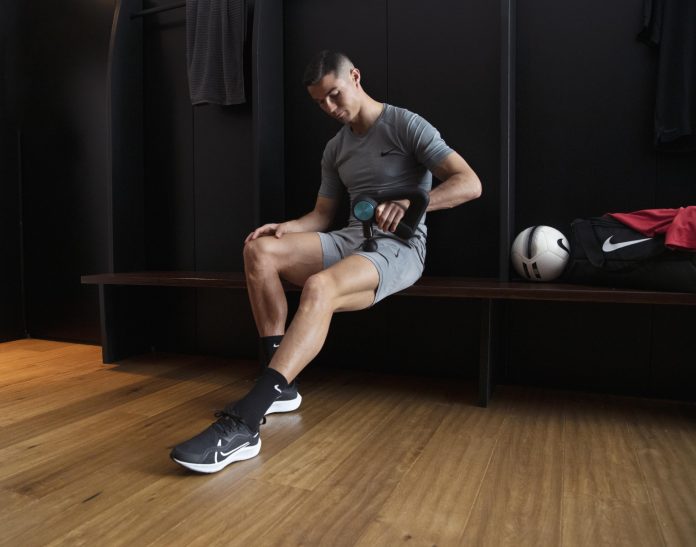 Wellness technology developer Therabody has expanded its portfolio of professional athlete partners, striking an agreement with Juventus FC's Cristiano Ronaldo.
The announcement coincides with the launch of Therabody's largest global advertising campaign, targeting Australia, Canada, China, Europe, Japan, the US and UK.
Under the terms of the agreement, Ronaldo will cooperate with Therabody on promoting the importance of physical wellness and the benefits of the Theragun.
The company aims to encourage consumers to 'take control of their wellness and recovery' by utilising technologies that have historically only been accessible to professional athletes.
"Cristiano is a lifelong student and has become a master at his craft, always exploring new and effective ways to take care of his body and mind," remarked Dr Jason Wersland, Founder and Chief Wellness Officer of Therabody.
"I'm honoured to support his journey to continuously find ways to be his best and elevate the wellness of those around him."
Ronaldo was first introduced to Dr Wersland in 2017, during a demonstration of the firm's Theragun product at the Real Madrid campus.
The striker was the first athlete the Therabody founder had seen using the Theragun cone attachment on the sole of his foot, promoting the CWO to develop a new protocol.
Dr Wersland has since become a wellness advisor for Ronaldo, guiding him in how to use the Theragun product to advance his post-match and post-training recovery.
Ronaldo also commented: "My body is my weapon. To be the best, you need the best recovery. That's why I choose Therabody."
Ronaldo joins a range of athletes to have partnered with Therabody, including recently announced Inter Milan and fellow former Manchester United striker Romelu Lukaku, in addition to Olympian Sir Mo Farah OBE OLY. 
The firm also maintains a wellness agreement with Ronaldo's former club Real Madrid, where he famously contributed to four UEFA Champions League title victories between 2014 and 2018.