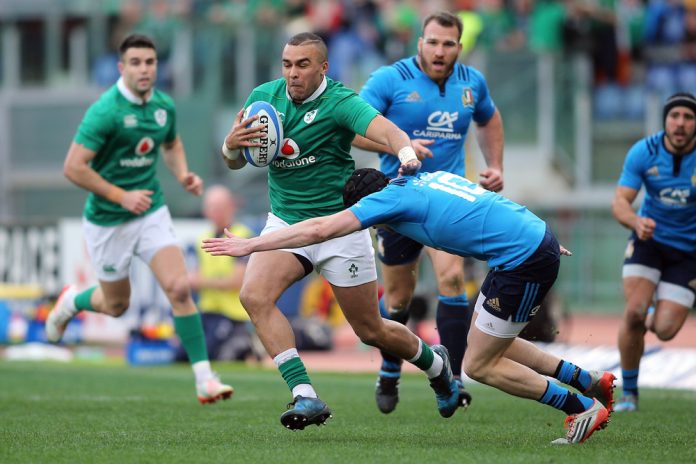 Sky Italia has agreed an official broadcast partnership with rugby union's Six Nations Rugby, 'subject to final contract'.
The partnership will see Six Nations matches across the Guinness Six Nations, Women's Six Nations and Men's Under-20 Six Nations made available to rugby supporters in Italy, with coverage beginning on 19 June with the launch of the 2021 Under-20 Men's Six Nations Championship.
Ben Morel, Chief Executive of Six Nations Rugby, remarked: "Sky Italia are synonymous with excellence in sports broadcasting and we are really pleased to have agreed this partnership. We look forward to working closely together to tell the story of our great Championships to fans in Italy and continue to grow the game there."
Six Nations has already struck deals with existing rights-holders Virgin Media Television and RTÉ in Ireland, and free-to-air broadcasters BBC and ITV in the UK, for the rights to the rugby union championship.
"We are delighted to broadcast the Six Nations Championship, the most prestigious rugby tournament for the top teams in Europe, including Italy, on our channels again," said Marzio Perelli, Sky Executive Vice-President.
"All fans will be able to continue experiencing the emotions of great rugby on Sky, which thus confirms the support for the Italian national team and the Italian teams involved in international competitions.
"Sky's programming dedication to the oval ball means an increase in rugby events, indeed: in addition to the Six Nations 2022, we will give visibility to our young and women rugby players, thanks to the broadcast of the U20 Six Nations and the Women's Six Nations, as well as the Autumn Internationals."
As a result of the arrangement, Sky will replace the Discovery media group, which held the rights package as part of a four-year deal covering 2018 to 2021, as the Six Nations broadcaster in the country. Discovery also carried the rights to the Six Nations from 2014 to 2017.
"We're delighted to welcome back Sky Italia to the Italian rugby family, with an unprecedented level of coverage of our national teams," added FIR President, Marzio Innocenti.
"Sky will play a pivotal role in promoting rugby to new audiences, bringing the emotion and atmosphere of Rugby's Greatest Championships to life in the homes of current and new fans alike. Sky has always been highly focused on women's sports, so we are particularly thrilled to work together on the Women's Championship, ensuring the best possible stage for our Azzurre while inspiring new generations to approach and join the game."