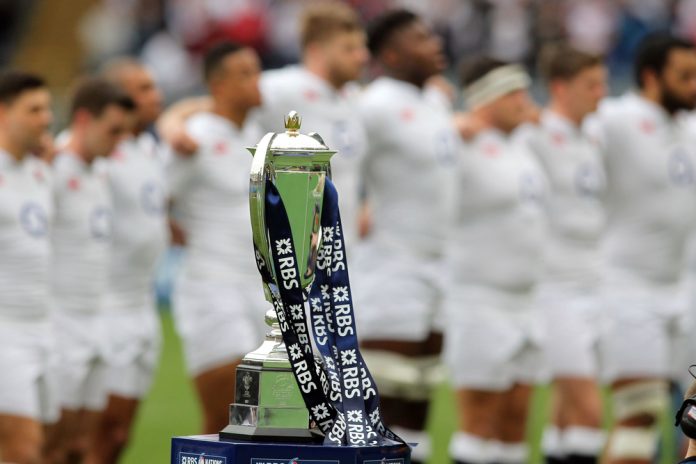 Six Nations Rugby has reached a deal in principle with BBC and ITV for the renewal of the rights to the annual rugby union competition, after entering 'exclusive discussions' with the UK broadcasters.
The four-year agreement will begin in 2022 and run until the 2025 edition of the event, covering the men's and women's Six Nations, plus the Six Nations Under-20 tournament.
In addition, ITV will screen all of England, Ireland, Italy and France's home fixtures from the tournament, which has been free-to-air since 2003, whilst BBC will show all of Scotland and Wales' home matches.
"This is exciting news for fans and for our championships," said Six Nations Chief Executive, Ben Morel.
"Both BBC and ITV have been excellent partners in recent years, playing an important role in sharing the incredible moments that the Six Nations always produces, and celebrating the special place our championships hold in the hearts of fans.
"I am particularly excited by the opportunity to grow the women's game with an invested broadcast partner in the BBC who is as committed as we are.
"We are looking forward to working with them both as we continue to raise the bar and bring rugby's greatest championships to ever-growing numbers across the UK."
BBC and ITV's current joint agreement spans the 2016 to 2021 Six Nations competitions and is said to be valued at around £50 million per year.
"For the millions of Six Nations fans across the UK, the Championships remaining free-to-air is wonderful news," added Barbara Slater, Director of BBC Sport. "We look forward to delivering live action from both the Men's and Women's as well as the Men's Under-20's Championships to the widest possible audience over the next four seasons.
"BBC Sport has led the way in increasing the profile of Women's sports, so we are thrilled to now include the Women's Six Nations as a permanent fixture on our broadcast calendar."
Six Nations Rugby Ltd recently completed the sale of a 14.3% stake in the organising body to CVC Capital Partners, in a deal which will see the Luxembourg-based private equity firm invest up to £365 million in the Six Nations to 'grow and develop' the sport.
The investment sparked concerns that the tournament would be removed from free-to-air television after the UK government rejected the Department for Digital, Culture, Media and Sport's (DCMS) bid to upgrade the Six Nations' status to a listed Group A category event.
However, earlier in the month, it was announced that the Six Nations would remain free-to-air in Ireland after Virgin Media Television and RTÉ struck the 'first partnership of its kind' with competition organisers.Six Nations reaches principal BBC and ITV rights renewal