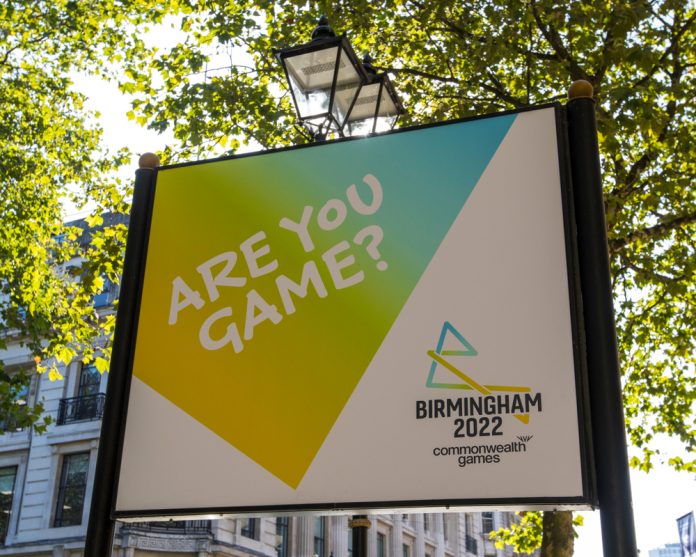 Global transport company Kuehne+Nagel has been designated as the official logistics providers of the Birmingham 2022 Commonwealth Games by event organisers.
Following the invitation to tender process, Kuehne+Nagel was chosen to manage the safe and sustainable transportation, receipt, and forwarding of all the Birmingham 2022 logistic requirements.
The agreement also includes global freight forwarding, onsite venue logistics, the transfer of athletes' baggage and equipment, the transportation of equipment to competition and non-competition venues, and the use of warehouses to control and consolidate assets in transit during and post-Games.
In addition, the company will leverage eco-friendly technology systems to maintain control of millions of sporting items and equipment. In doing so, the firm will be 'championing sustainable event delivery solutions' in conjunction with Birmingham 2022's sustainability pledge to deliver the first-ever carbon-neutral Commonwealth Games.
Tamara Sutherland, Head of Logistics, Birmingham 2022, explained: "It is fantastic to have Kuehne+Nagel join us as our Official Event Logistics Provider for Birmingham 2022. They are well known for their highly specialised logistics management, making them the ideal company to provide complex and detailed solutions for this type of event.
"With a strong track record in offering comprehensive logistics solutions for major industries and events worldwide, I'm confident Kuehne+Nagel will help us deliver a safe, efficient, and successful Games."
Around 4,500 athletes from 72 nations and territories will compete across 19 sports at 14 competition venues at Birmingham 202 between 18 July and 8 August.
Marking the biggest-ever event in the West Midlands, it was also announced in 2019 that a £778 million investment was to be split between central government funding (£594 million) along with Birmingham City Council and its key partners (£184 million).
"We are delighted to have been chosen as the Official Event Logistics Provider to support the Birmingham 2022 Commonwealth Games," said Brian Cox, National Manager, Kuehne+Nagel UK.
"It's a great honour for us to be providing our services for such a landmark event that celebrates and facilitates diversity and inclusivity."
Kuehne+Nagel already maintains a presence in the sporting space, having inked an agreement to sponsor the 2021 Rugby League World Cup, whilst also partnered with SailGP earlier in the year.