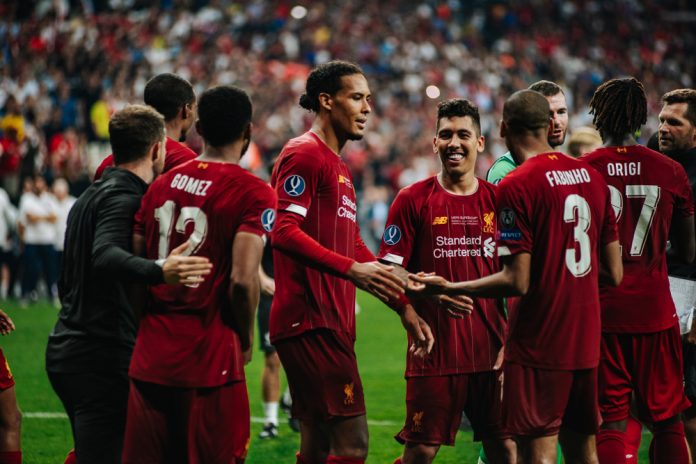 Liverpool FC has teamed with Battle Royale game, PUBG Mobile, to bring new in-game features to Reds fans.
The collaboration allows players to unlock 'limited-edition', LFC-branded outfits and earn free in-game gear and items, such as parachutes and backpacks when they compete in a series of classic mode games.
Drew Crisp, Senior VP, Digital at LFC, commented: "In an increasingly digital world, we pride ourselves on being able to innovate and engage with our fans on the vast array of digital platforms they favour.
"With the realm of online gaming growing and evolving amongst our fans, PUBG MOBILE is the perfect platform to connect with them in a different but very relevant context – intertwining the world of online gaming and football through the power of games and play.
Launching from 12 November to 20 December, this is the first time the top-flight side has collaborated with PUBG Mobile.
"This is a great opportunity for supporters to embrace their love of the club and interact with LFC on one of their favourite platforms, bringing together the physical interactive nature of football into the digital interactive world of gaming," Crisp added.
Furthemore, the gaming hub connects players from around the world in a bid to bring supporters together in a 'virtual world' to show their support for the club.
Vincent Wang, Head of Publishing at the company, Tencent Games, noted: "In PUBG MOBILE, teamwork is a core principle to those who seek to win. In collaborating with Liverpool Football Club, a team renowned for their courageous camaraderie, we have found a perfect match.
"As we continue to strengthen our current bonds and develop prominent relationships with iconic industry leaders, we look forward to further integrating the world of football into PUBG MOBILE."
Another of the Premier League team's recent partnerships is with SC Johnson, the producer of the Mr Muscle household cleaning product.
In the aim of reducing plastic waste, the partners designed a 'closed loop recycling model' for around 500,000 plastic bottles used at Anfield Stadium each season, where fans can place bottles in specially designed receptacles. SC Johnson then collects the plastic and repurposes it to create Mr Muscle trigger bottles.