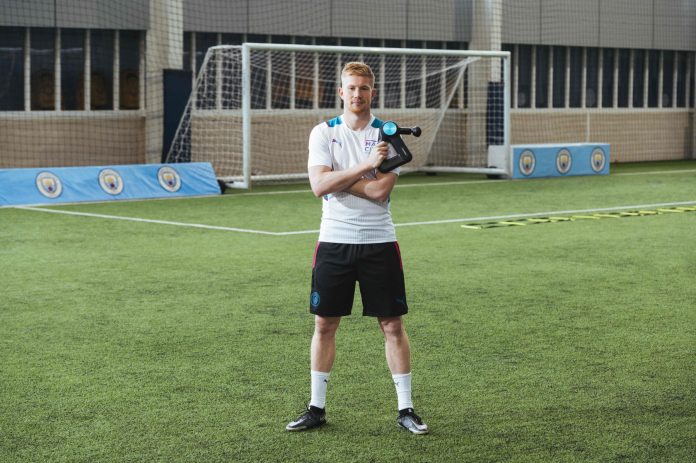 Manchester City FC midfielder Kevin De Bruyne has been named as Therabody's newest athlete after having invested in the company in February this year.
The collaboration sees the Belgian footballer utilise Theragun's percussive therapy before and after training in a bid to accelerate recovery throughout the season.
In February this year, Manchester City itself also became a partner of the franchise in Therabody's first Premier League collaboration – which saw the use of its products across the team helping the club to optimise further warm-up and recovery strategies.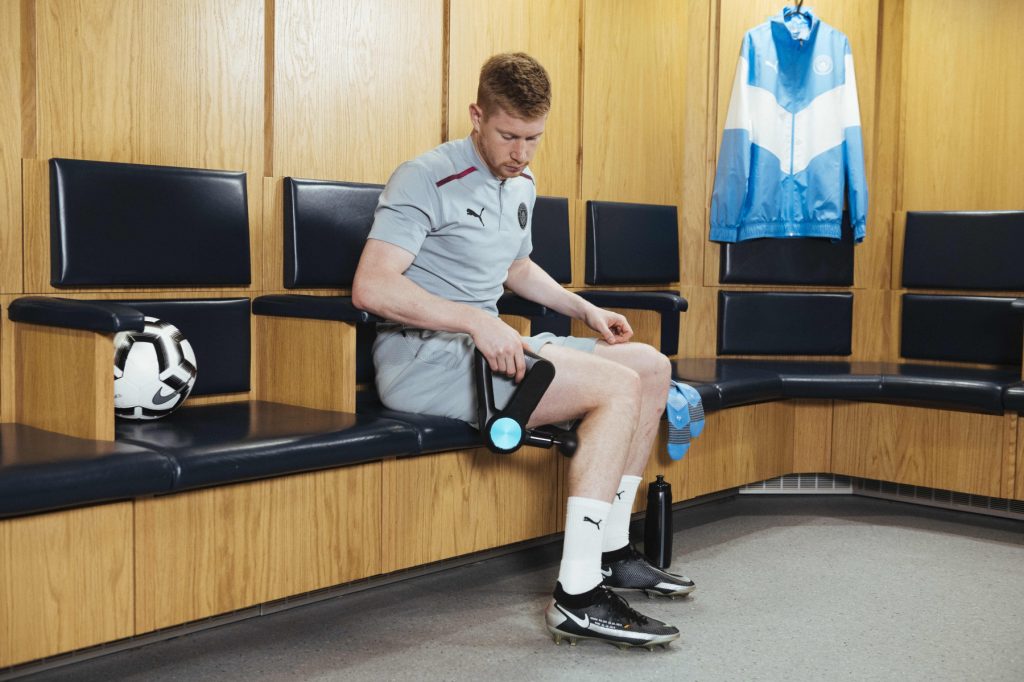 James Baldwin, Head of Physiotherapy at Manchester City Football, described this original partnership as 'vital' to improving player performance. Now, Kevin De Bruyne will continue to utilise the company's products in a further bid to boost muscle recovery.
In May, Inter Milan's Romelu Lukaku also became a partner of the tech wellness company, as well as an investor, claiming he was a 'long time user of Therabody's Theragun'.
This partnership meant that the striker incorporated additional solutions and educational material from the brand's portfolio into his training and recovering regimen, such as the RecoveryAir, and PowerDot products.
Furthermore, the business continues in the aim of expanding its presence internationally, and currently holds offices in Shanghai, London, and Dublin, and headquartered in California.
Therabody has also previously announced a multi-year partnership Paris-Saint Germain (PSG), creating a 'wellness culture' within its players, coaches, medical experts, and expansive, global communities.
Additionally, De Bruyne continues as a Roc Nation ambassador, alongside Wilfried Zaha, Marcus Rashford, and Romelu and Jordan Lukaku.