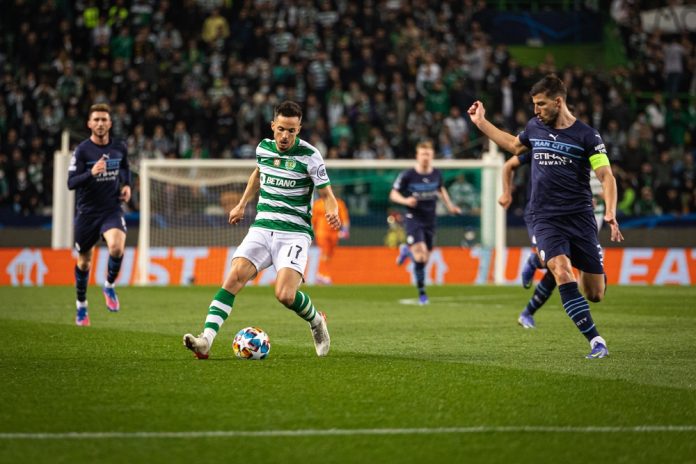 Manchester City has renewed its partnership with Gatorade until 2025, as the latter continues as the official sports nutrition partner of the club's men's and women's teams.
The collaboration with the sports drink and nutrition brand originally began in 2017 and extended to include the women's team in 2019.
Since then, Gatorade has provided the club with access to its portfolio of sports fuel products, equipment and its Gatorade Sports Science Institute (GSSI) – in a bid to improve upon performance on the pitch.
Sam Erith, Head of Sports Science (First Team) at Manchester City, said: "We're delighted to continue our partnership with Gatorade which has continued to strengthen and expand over the last five years.
"The club has collaborated with Gatorade across a number of key areas for both our men's and women's teams to help fuel our athletes in training and on matchdays.
"The knowledge Gatorade has around athlete performance is unparalleled and has been beneficial to the club as we continue to strive for success on the pitch and we look forward to continuing to collaborate in the future."
As well as branding presence within the Etihad Stadium and Academy Stadium for all men's and women's first team matches, the pair have also worked on a range of 'high-performing, informative video content' for fans across globally.
"Over the past five years we've built a strong relationship with Man City, working closely with the club to help power players through nutrition, training and match days," added Mark Kirkham, SVP and Chief Marketing Officer at PepsiCo.
"From providing access to our world-leading GSSI experts and decades of sports science research, to bespoke athlete testing and fuelling programmes, Gatorade has been helping support the club and its athletes combat the physical demands of the sport in order to achieve greatness. We look forward to our on-going work with Man City." 

In a continued expansion across the sport, last year Angel City FC also recruited the drinks company to the National Women's Soccer League (NWSL) expansion team's top-tier sponsorship category.