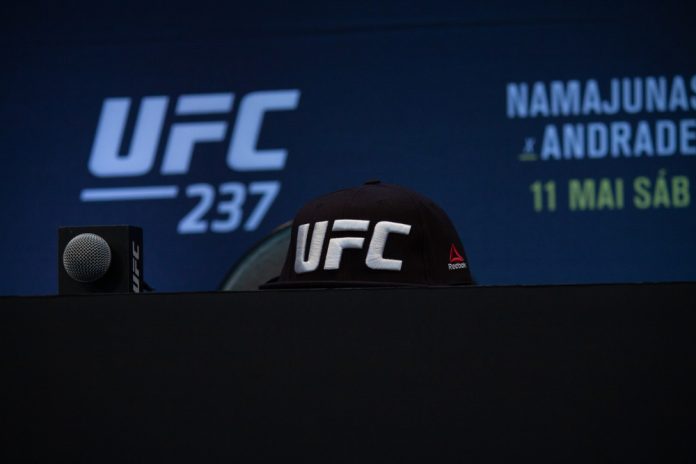 The UFC has revealed that its betting integrity partner, Don Best Sports, is looking into the circumstances surrounding a flagged fight from last weekend.
An undisclosed number of sportsbooks contacted US Integrity after the featherweight bout between Darrick Minner and Shayilan Nuerdanbiek, won by the latter by TKO just over one minute into the opening round.
"Like many professional sports organisations, UFC, works with an independent betting integrity service to monitor wagering activity on our events," the statement read. 
"Our betting integrity partner, Don Best Sports, a leading global supplier of real time betting data for North American sporting events, will conduct a thorough review of the facts and report its findings.
"At this time, we have no reason to believe either of the athletes involved in the bout, or anyone associated with their teams, behaved in an unethical or irresponsible manner."
The UFC's statement has been shared across Twitter:
Matthew Holt, President of  US Integrity – an integrity partner of both professional and collegiate sports organisations as well as betting operators – spoke to ESPN after the bout.
"In this case, we hope that by sending a couple hours before the fight started, we may have helped prevent some more suspicious bets from getting through," he said.
Sportsbooks first became aware of potentially suspicious betting activity on the bout when a large number of wagers were placed on Nuerdanbiek to win in the first round.
ESPN reported that the volume of bets was so large – having caused a drastic change in odds in favour of the Nuerdanbiek, already the heavy favourite – that one unnamed operator removed the bout from its markets.
The news comes after the UFC made changes to its Athlete Conduct Policy to prevent its fighters from betting on its own matches, although they can still punt on flights organised by other MMA promotions.
As sports betting has now been legalised in 30 US states since the repeal of PASPA in 2018, with 21 allowing online wagering, the UFC hinted that has been encouraged by gambling regulators to change the rules for the sake of sporting integrity.
"In light of clear direction that we have received from regulators responsible for the regulated sports betting industry in the US, we are compelled at this time to recognise in the UFC Athlete Conduct Policy certain restrictions relating to wagering by our athletes, members of their teams and certain others."
In more established betting and gaming markets such as the UK, professional athletes are completely prohibited from betting on the sport they participate in, regardless of whether the fixture involves them or their team or is taking place in their league.
For example, England and Brentford footballer Ivan Toney revealed this week that he is cooperating with the FA over allegations that he had placed bets on football, despite these wagers being placed before he joined his Premier League employers after several years in the lower divisions.