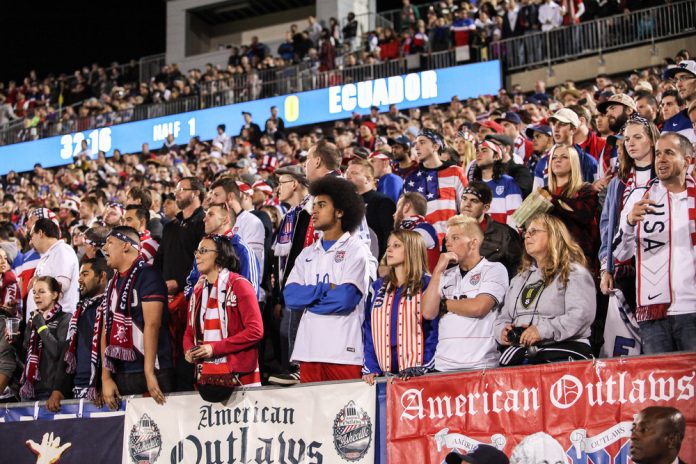 The US Soccer Federation (USSF) has extended its agreement with Legends as the latter remains the provider for all US Soccer Store experiences both online and at events.
Building on a deal which began in 2018, the news follows a redesign of the online US Soccer Store, presented by Visa, with features that aim to help further understand fan needs and enhance communication with them.
"We're incredibly excited and energised to extend our partnership with Legends," commented Maribeth Towers, US Soccer Vice President of Consumer Products.
"Providing our fans with the best possible shopping experiences at our events and online is a priority for us, and Legends has a proven record of doing just that while also helping us provide an amazing range of merchandise.
"We're excited to continue building on the foundation we've established over the past few years."
Additionally, the company will continue to operate retail experiences at all official USSF events including Visa Fan Studio, a mobile unit that can be deployed at US Men's and Women's National Team matches.
"Legends is proud to continue our partnership with U.S. Soccer both digitally and via physical footprint at all USSF events," added Kirta Carroll, President, Legends Global Merchandise.
"There is so much momentum behind the sport within our nation and we are thrilled to help the federation best serve their growing fanbase through great product and custom, incredible experiences."
Future plans include implementing 'an elevated and interactive version' of the Visa Fan Studio that the pair outlined will feature exclusive fan engagement experiences, first-look product drops and the largest product selection to date.