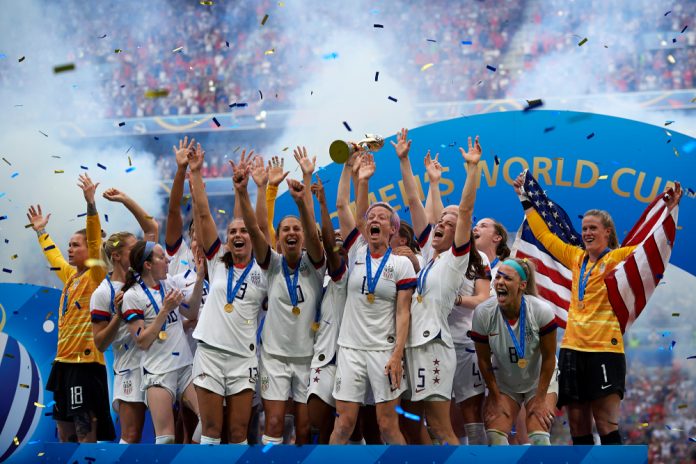 The US Soccer Federation and the marketing arm of Major League Soccer (MLS), Soccer United Marketing (SUM), have announced the end of the two parties' long-running alliance when the contract draws to a close.
The expiration of the alliance, which dates back to 2004 and expires at the end of 2022, will see US Soccer bring its commercial rights operation in-house, including the sale of television, digital media and sponsorship packages.
With the MLS' domestic media rights cycle and deals with ESPN, Fox and Univision set to expire at the end of the 2022 campaign, SUM has anticipated a surge in interest, emulating fee upticks seen in the National Football League (NFL) and the National Hockey League (NHL).
Since joining forces, US Soccer has been faced with two lawsuits from the now-defunct North American Soccer League (NASL) and Relevent Sports, which argued that there was a conflict of interest between the national governing body and men's top-tier league, on the grounds that the partnership was 'anti-competitive'.
US Soccer Secretary General and CEO, Will Wilson, said in a statement: "While US Soccer has made this important business decision, the Federation is deeply grateful to [MLS commissioner] Don Garber, Gary Stevenson and the entire staff at SUM for helping us reach so many of our goals and objectives during the past two decades.
"Due to the incredible professional and personal relationships developed between SUM and US Soccer, and the commitment by both organisations to collaborate together on all aspects of the business, US Soccer has a bright future within the sports landscape as we look to take the next step in the evolution of US Soccer and continue to strive to be the preeminent sport in the country."
USSF, which has benefitted from $300 million in guaranteed revenue from SUM over the course of the relationship, the MLS-controlled entity suggested that it could generate more value from managing its own deals and interests, and more of the sum could be filtered back into the game.
"Soccer United Marketing is proud to have worked closely with US Soccer for nearly two decades to elevate soccer in this country," Garber added. "During the last two decades, SUM's support of the federation was steadfast, and we achieved all of our goals to improve the commercial value of US Soccer.
"While we will always be available to collaborate with them in our collective goal of advancing soccer in the US, Soccer United Marketing looks forward to focusing on new, exciting, and valuable opportunities for Major League Soccer and future partners."
SUM, which was founded in 2002, also maintains a partnership with the Mexican Football Federation (FMF) to promote its US-based friendly matches, in addition to managing the global sponsorship roster of North American football authority CONCACAF.