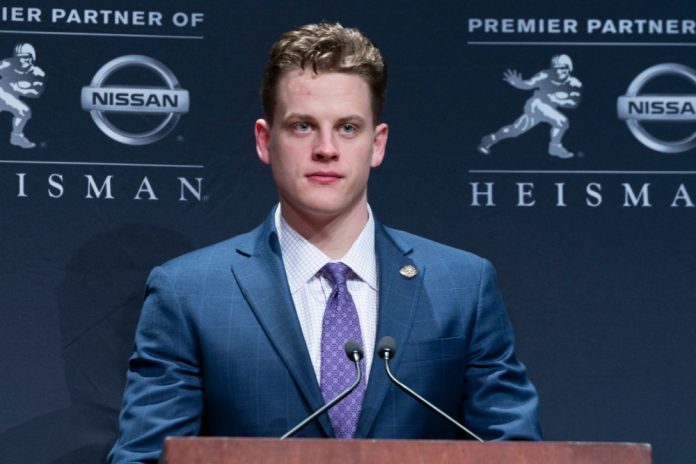 Cincinnati Bengals quarterback Joe Burrow has become a founding partner of the Pro Volleyball Federation (PVF).
He joins the startup professional women's volleyball league along with his parents, whilst the sport prepares its debut in February 2024 for several teams across the North American region.
Initially, the indoor league will have eight to 10 initial teams during its inaugural season.
Burrow explained in a statement: "My family and I are thrilled to put our support behind this great opportunity for world-class volleyball athletes.
"No one ever achieves greatness without first being provided an opportunity. The Pro Volleyball Federation is opening the door, and we are excited to see these athletes chase their dreams and goals."
Additionally, the PVF has asserted that it has ownership groups in a further four markets and will continue announcing more ownership groups in the next few weeks.
The Bengals star's father, Jimmy Burrow, added: "This is a great day for our family. It's hard not to notice the explosive growth of the sport of women's volleyball in the US.
"Robin and I could not be more excited to join the Pro Volleyball Federation in helping to showcase this fantastic game, the fierce competition, and the world-class athletes who now have an opportunity to live out their dreams while playing professionally in the States."
Burrow joins Trent Dilfer – former NFL quarterback and Super Bowl champion – who is also a founding partner of the league.