In a week that saw plenty of shuffling across the sports business industry, Lorenzo Giorgetti is appointed to develop long-term relations at F1's Ferrari, the LGPA takes a partner-centric approach with 'deeply experienced' Nicole Metzger, IMG's McGreevy gets promoted at Endeavor whilst the PTPA keeps its leadership team busy with five new hirings.
Lorenzo Giorgetti – Joins Ferarri as Chief Racing Revenue Officer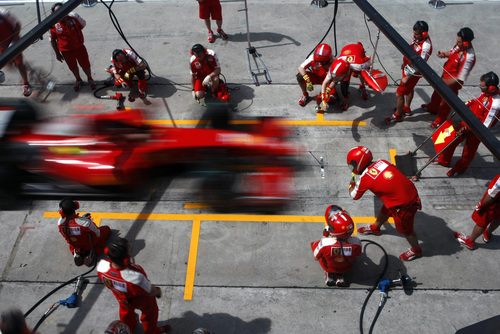 In the newly-created role, Giorgetti's goal will be to boost long-term relations with sponsors across all racing activities, including Formula One.
He has had 'extensive experience' in delivering consistent commercial growth of several sports properties for the benefit of the sponsors and Ferrari.
Most recently Giorgetti was Chief Commercial Officer of AC Milan and played a key part in the Serie A club's marketing and commercial relaunch.
Prior to this, he led the commercial management of RCS Media Group's sports division for a decade, and is currently a board member of the Global Esports Federation.
Benedetto Vigna, CEO of Ferrari, stated: "We are delighted to welcome Lorenzo as our Chief Racing Revenue Officer. With his experience and leadership, Ferrari will further develop long-term collaborations with our sponsors across all sport activities, including the emerging Esports world, and with our passionate global fan community."
Nicole Metzger – Joins LGPA as Chief Sales and Partnerships Officer
Metzger is due to lead the LPGA's business development and partnerships team in developing a growth strategy.
Previously, she has served in leadership roles for the National Collegiate Athletic Association, NFL, NBA, NHL, as well as MLS.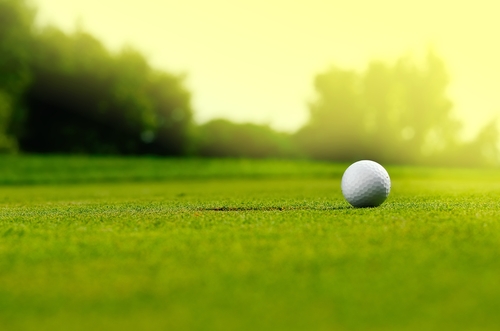 "We are thrilled to welcome Nicole Metzger to the LPGA Executive Leadership Team as our chief sales and partnerships officer," commented LPGA Commissioner, Mollie Marcoux Samaan.
"Nicole's diverse and deep experience in the sports industry coupled with her consistent success delivering strong commercial growth and her passion for growing women's sports will allow her to have an immediate impact on the LPGA.
"The LPGA prides itself on its commitment to over delivering results for our partners through a collaborative and partner-centric approach and I am confident that under Nicole's leadership we will continue to build upon our strong value proposition and continue to reach new heights."
She will also work towards attracting brands to the association and to 'advance opportunities and value' for the LGPA's existing partners.
Maura McGreevy – Promoted to Chief Communications Officer at Endeavor
McGreevy will lead the company's global communications team, overseeing public relations, events and hospitality, internal communications and social and creative, having served in the same role for subsidiary IMG since 2014.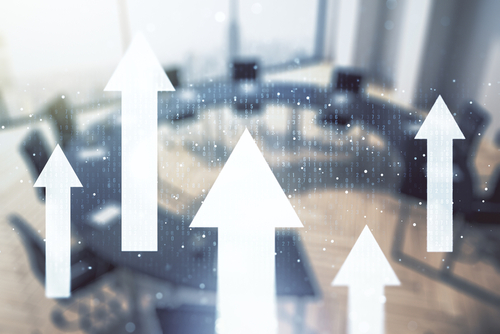 Endeavor President, Mark Shapiro, highlighted: "Maura will serve as a key strategic partner for all aspects of our business. I've seen first-hand her unique understanding of the Endeavor network and her thoughtful storytelling abilities.
"In her nearly nine years with the company, she has built deep relationships across the industry, and time and again demonstrated clear thinking under pressure."
Furthermore, she will also take the lead on being spokesperson for the group's worldwide communications strategy and operations.
McGreevy joined IMG prior to William Morris Entertainment's acquisition of the agency in 2014, playing an 'integral role' in the communications strategy for the integration, as well as more than 20 subsequent acquisitions and business launches.
Professional Tennis Players Association (PTPA) – Makes five additions to its Leadership and Executive team
The PTPA has named Wajid Mir as Senior Vice President, Player Engagement and General Counsel; Romain Rosenberg as Senior Vice President, Strategy and Player Relationships; Jenna Nobles as Director of Player Marketing and Events; and Kayla Wilkinson as Director of Digital Media and Communications.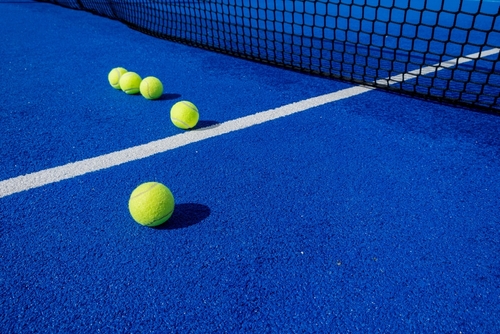 Mir commented: "In my time as a player agent, I was fortunate to help develop and manage careers of world-class athletes. In doing so I also saw firsthand the immense professional and personal challenges athletes face, particularly in tennis.
"I witnessed the necessity for a player-backed advocacy group, and I'm delighted to join such a group and bring my insights and experiences to further our mission to positively impact women's and men's professional players.
"I believe the PTPA and Winners Alliance can and will improve player conditions, uncover new market opportunities, promote equality, and innovate this incredible sport's structure and economic landscape."
Furthermore, former University of Alabama baseball player Mike Oczypok has joined the organisation where he will focus on 'building the operational engine' and develop growth strategies.