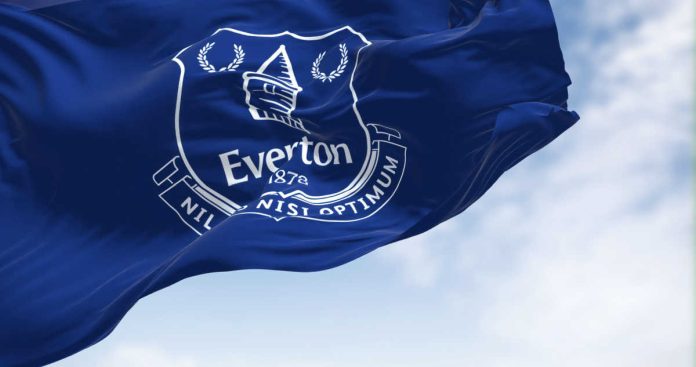 Everton Football Club is reportedly on the verge of being sold as early as next week in a deal worth up to £600m. 
The bidder leading the charge for the Premier League ever-present is believed to be 777 Partners, which has an extensive football portfolio across Europe, and would also see the end of billionaire Farhad Moshiri's reign as owner, who has drawn major criticism from fans over recent years.
Moshiri currently owns a 94% majority stake in Everton and it is believed that 777 Partners is lining up a bid to acquire those shares, with MPS Sports Capital also within the race – butreportedly far behind 777's position.
Central to the deal is the development of the club's new stadium which is currently under construction, located on Bramley-Moore dock in Liverpool.
The new stadium is expected to cost £505m and the next instalment is expected to be paid soon, with any potential deal requiring the commitment to complete the stadium for its planned opening in 2024.
Whilst any deal will be the subject to approval by the Premier League, via its Owners and Directors Test, 777 Partners is reportedly insistant on a quick transitional process as any other potential bidders may be running out of time to submit a bid.
777 is active in European football club ownership, holding stakes in Genoa, Sevilla and Standard Liege, as well as outside of Europe, owning a stake in Brazilian club Vasco de Gama.
The American firm states that it "excel at identifying potential where others do not' adding 'it is one of our defining traits".
"We uncover unique opportunities to help undervalued teams transform from clubs into highly profitable media and entertainment properties'.
Everton, which has never been relegated from the Premier League and is one of the most popular clubs in the country, possesses upside potential for 777 with the addition of the new stadium expected to attract new revenue opportunities for the club.
The Merseyside club is, however, embroiled in a relegation battle this season, currently sitting one point off the relegation zone with two games left, as relegation to the Championship would mean a loss in the lucrative Premier League TV revenue and possible sale of several starting players.