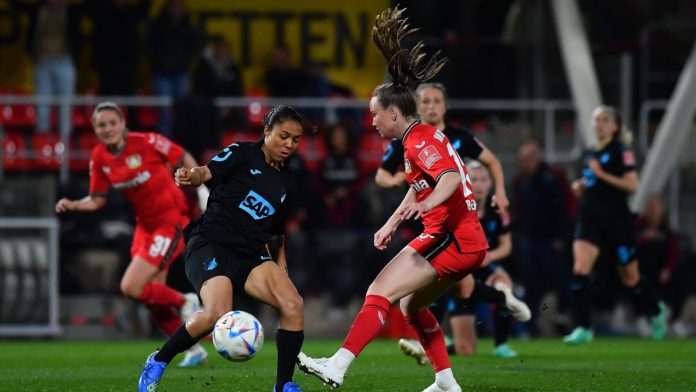 Women's Bundesliga has a new naming rights partner from the 2023/2024 season onwards in the face of Google Pixel.
This was announced by the German Football Association (DFB) as part of its latest commitment to improve women's football in the country and internationally. 
According to the association, the four-year partnership, which commences in July to last until at least 2027, instigates "a new era" where women's football's "attractiveness and visibility on a global level will be further strengthened".
Dr. Holger Blask, Managing Director of Marketing at DFB, said: "We are pleased to have now won Google Pixel for the next four seasons as the new title partner of the Women's Bundesliga. With the holistic approach, which now includes both the women's national team and the Women's Bundesliga, Google Pixel underlines its extraordinary commitment.
"This comprehensive cooperation is a strong signal for the relevance and development of women's football in Germany. Together we will further strengthen the visibility and attractiveness of the women's Bundesliga.
"Through its broad commitment, Google contributes significantly to generating the deserved attention for women's football that our top athletes deserve."
Some of the details around the deal include the placement of the Google Pixel logo on all club jerseys throughout part of the Women's Bundesliga, as well as across stadiums and TV-related advertising.
Tobias Trittel, Chairman of the DFB Women's Bundesliga committee, added: "This partnership will give us all once again an additional boost for the upcoming challenges of the future."
It is also expected that the partnership will leverage Google's digital knowledge and expertise to create extensive matchday activations and viewing experiences for fans across the world.
Anne-Katrin Huebel, Marketing Director of Google Consumer Products, concluded: "We are following the incredible momentum of women's football in Germany with excitement and enthusiasm and are very pleased to extend our partnership with the DFB to the Women's Bundesliga.
"Together with the DFB and the clubs, we will work in the coming years to give women's football in Germany even more appeal – and bring the fans even closer to the game and the players."