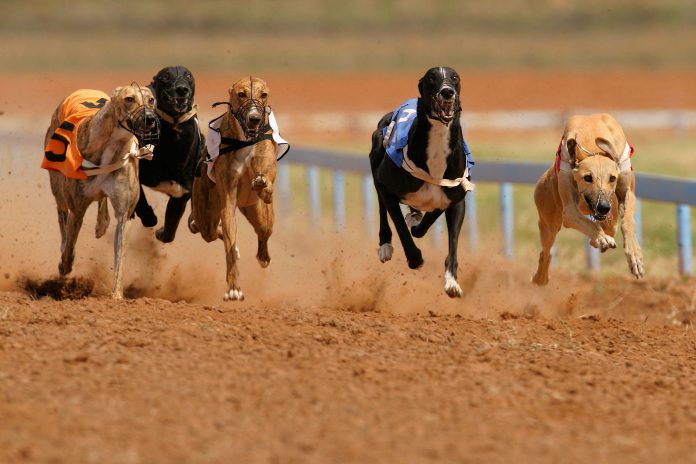 One of the country's most prestigious greyhound tracks, Belle Vue, is under threat as plans to build houses on the historic site are set to be discussed by Manchester Council next month.
The future of the stadium, which has been hosting racing since 1926 and was the first purpose-built greyhound racing stadium in the country, has been in jeopardy since the submission of plans by Countryside Properties to build 250 houses on the site last December.
In an interview with the BBC Radio Manchester, track veteran Roy Nicol described the housing proposal as "a monstrous time bomb."
He added: "The whole social health and network for the area will just be at melting point. You're going to need two new schools, probably a new hospital, new health centers and a complete new road network, the whole infrastructure of this area as we know it, will just collapse completely.
"This hasn't been thought out by the planners, they're saying we operate on a brownfield site, that's wrong we're licensed in the same way stock cars and the motorcycles are, we are licensed by the council to operate on this site. So they're wrong, they're basically conning the council."
When asked about Manchester's housing crisis, Nichol responded: "There are scores and scores of old industrial sites around the city. Countryside properties don't understand what a brownfield site is, it's an old industrial area or old cotton mill that's being left dormant and has no worthy asset to the community, we've been granted asset to the community by the council, since last July they've stepped in to help us we've got plenty we can offer the community."
Detailing what it would mean if the plans got given the green light, he concluded: "I've worked here for over 30 years and you get the feeling it's a really iconic part of Manchester. I'm proud to work here, all the staff are. It's a great place, it's a great little stadium, there's plenty we can offer it'll be a massive loss to Manchester and the council know this and they're not going to be conned by these people, there's plenty of other places across Manchester where homes can be built, yes more homes are needed, but countryside properties plan is monstrous.