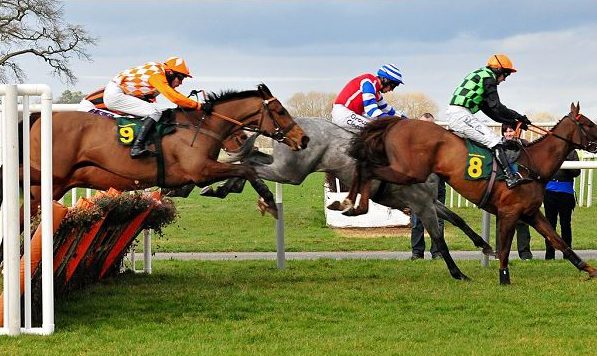 Irish racing is gearing up to deal with the possibility of a no-deal Brexit, amid fears that the industry will face dire consequences if no deal is agreed upon.
With the Irish Times reporting a leading official in Irish politics has expressed that the industry is already "prisoner of the macro-politics", as well as a number of UK MPs voicing concern over racing's future.
Brian Kavanagh, Horse Racing Ireland's chief executive, will travel to Westminster to meet with senior officials from the British Horseracing Authority and France's regulatory body, France-Galop.
Fears over the future cooperation of the three jurisdictions is growing as speculation grows over whether Britain will crash out of the European Union without a deal on 29 March.
Leaving the EU with no-deal will effectively put an end to the Tripartite Agreement that promises free movement of horses between the three jurisdictions, which will have detrimental consequences for those in Irish racing.
Labour MP for St Helens North Conor McGinn, who is also a co-chair for the All Party Parliamentary Group on Racing & Bloodstock, has voiced concerns in The Racing Post, warning of 'dire consequences' if political divisions were not put aside.
McGinn claimed that "most of my parliamentary colleagues have little regard for racing and even less experience of it.
"Worryingly, I get the sense that this widespread indifference could very easily metamorphose into hostility unless those of us who care about racing get our act together.

"Because at a time when racing is under intense scrutiny and faces many challenges, my fear is that if we don't address politicians' lack of interest and literacy, it could have dire consequences for our sport."
Travel restrictions, potential fees and long delays at border checks could face thoroughbreds travelling between the three countries.
Ireland currently only has two Border Inspection Points (BIPs), with another proposed at Dublin Port, which is arguably not enough to cope with the potential customs queues.
Brian Kavanagh revealed to the Irish Times: "In the event of Britain crashing out without a deal it would be recognised as a third country and the EU requires movement from third countries to go through border inspection posts.
"Until that resolves itself we're prisoners of the macro-politics. Hopefully a plan B can be found in the House of Commons and we can get a clearer picture by next week.
"But even at that stage you're almost 50 days from the exit so the time to devise alternative arrangements, and put them in place is limited,
Kavanagh affirmed that the impact of a no-deal Brexit on Northern Ireland is "the great unknown" for racing.

"Even in the event of a no-deal exit we would hope Ireland will still be dealt with as a single unit for animal disease purposes," he said. "But there is the question of movement of horses across the border which is effectively movement in and out of the EU."
Insider Insight: Leaving the European Union is going to be a challenge for any sporting industry, but with racing in both Ireland and the UK relying so heavily on European talent, a no-deal Brexit will have a profound impact.
Breeders will most-likely be faced with border tarifs, and be somewhat limited in the movement of their thoroughbreds. There are several challenges that the industry will face, and so it is essential that racing bodies and the government cooperate, and soon.