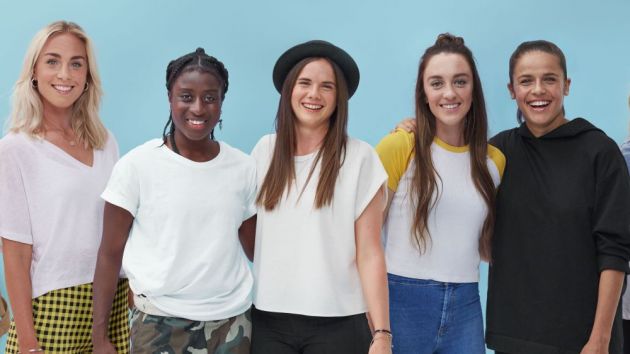 European football's football governing body, UEFA, has teamed up with a number of high-profile female football players to promote its new YouTube channel for its Together #WePlayStrong brand.
The aim of the new initiative is to increase the regulatory body's breadth of content, and to strengthen its ongoing strategy of growing female participation in football across its 55 member nations.
Guy-Laurent Epstein, director of marketing at UEFA, said of the new digital channel: "The #WePlayStrong YouTube channel is a platform designed to inspire girls and women around the world. Our aim is to not only make #WePlayStrong a thriving digital platform, but an inclusive and supportive community.

"Our social media engagement has doubled since the first year of our campaign, and we want to continue to produce content which is entertaining, aspirational and relatable.

"In a world where YouTube plays a huge role in the life of girls and women, we're proud to have added three more inspiring women footballers to our channel, and we're looking forward to sharing their professional and personal journeys online."
The new youtube channel is just part of UEFA's promise to enhance its coverage of women's football. In December, the football body brokered a historic deal with Visa, which made the financial company the first ever specific sponsor of the women's sport.
Its videos will focus upon the day-to-day lives and routines of players, as well as fitness advice and token amusing challenges. It will feature the 'content squad', which will consist of a number of top-female players.
Petronella Ekroth, Swedish football defender who now plays for Juventus, is set to become one of the vloggers for the channel, alongside Lyon's Shanice van de Sanden and world champion freestyler Liv Cooke.
Ekroth added: "I can't wait to get started and share my experiences of moving to Juventus – especially as I'm currently trying to master a new language. I hope people enjoy it and are also inspired to perhaps start their own journey through football."
Insider Insight: The move is another positive step for the promotion of women's football. Given the content provided by the channel will give an insight into the day-to-day lives and routines of players, as well as unique content from women's football, it can organically build the sport's fan-base and strengthen its long term growth ambitions.