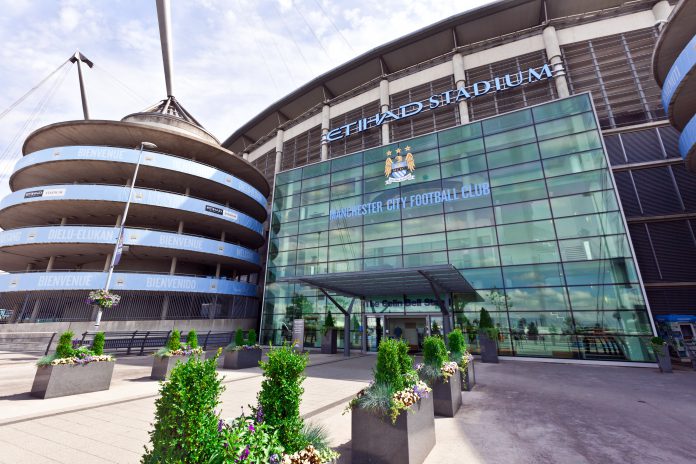 Going to a football match can be quite the experience these days. If you have been lucky enough to attend a Premier League fixture in recent years, especially one at the home of any of the big six, then you will have noticed the general upgrades these venues have undergone.
Throughout the 70s, 80s and well into the 90s, football grounds were basic stadiums which catered to the essential needs of the local fans. You could get your pies and a drink. You didn't expect luxury – you were there for the entertainment on the pitch, after all – and luxury you did not get.
Fast forward to the turn of the millennium, the Premier League clubs were now richer than they had ever been thanks to the influx of money from the Sky Sports broadcasting deal. Also, thanks to Sky, the teams had been able to grow their worldwide brand, playing week-in, week-out to global audiences. In many cases, big-name players from overseas came to play in the UK instead of Serie A or La Liga. They had learned to cope with the cooler climate in exchange for higher wages and the added challenge of playing with other world stars who had arrived on these shores.
That trend has continued for what has been almost another two decades. The Premier League still trumps Serie A and Ligue 1 with regards to players' preferred destinations. La Liga can be a more appealing offer to many but only if one of the big three of Real Madrid, Barcelona or Atletico Madrid come calling.
As a result of the Premier League's growth in popularity over the last 27 years, a whole new sector has raised its head when it comes to attending matches – Corporate Hospitality.
Taking the Premier League's usual top six clubs – Liverpool, Manchester City, Spurs, Chelsea, Arsenal and Manchester United – we can explore just how the area of corporate hospitality is upping its game in every regard.
As normal, run-of-the-mill football fans, we simply expect some decent toileting facilities, drink stalls and hot food services within the concourses of a stadium. That won't suffice for the corporate market, however. Whether its businesses wanting to impress prospective clients or simply far wealthier-than-average football fans wanting a different experience, Michelin-star restaurants are the norm nowadays. It can look and feel like you're entering the vast lobby of some five-star hotel rather than being mere metres away from a football pitch.
Clubs like Liverpool and Manchester United offer various packages which include perks such as top-quality cuisine with four or five-course meals, a Q & A session with a former club legend, premium level seats next to the Directors' Box, complimentary drinks, snacks and even cheese and port offerings. At Old Trafford, you'll even be given a lap-blanket for your seat along with hot drinks to keep that northern cold away.
Arsenal and Chelsea have the advantage, corporately speaking, of being London-based clubs so they will have access to a much larger market than Liverpool and Manchester United who are in the north-east of the country.
At the Emirates Stadium (Arsenal), you can hire out complete VIP Boxes for up to 14 people. You can also stretch to a 'Super Box' for 24 guests if £10,800 for a match doesn't put you off.
Fans visiting with just a few friends or maybe in couples can avail of packages such as 'The Heritage Club' at Arsenal. You'll be treated to champagne and canapes and a delectable five-course meal.
Chelsea's Stamford Bridge hosts Diamond, Platinum, Gold and Silver Suites. The Diamond Suites are the ultimate experience at the home of The Blues. You will be provided with such highlights as armchair seats giving a panoramic view of the whole pitch and venue, a pre-match four-course meal, complimentary bar with dedicated waiting staff, a tour of the tunnel and pitchside with a former player.
Spurs and Manchester City boast the two most modern stadiums out of the top six and, as such, offer a more contemporary, immersive experience.
At City's Etihad Stadium, the two standout packages are The Chairman's Club and The Tunnel Club.
The Chairman's Club offers customers/fans the chance to mingle with actual Club Directors and celebrities (Liam Gallagher, anyone?). You will be treated to all of the best dining facilities with a top-class, five-course meal to set you up for the game. When it's time for the action on the pitch, just take your place on a heated, padded half-way line seat for the best view you could imagine.
It's The Tunnel Club offering at the Etihad that really catches your attention, though. Along with your food, drink and comfort 'needs' being more than adequately catered for, you will also be allowed down onto pitchside during the team's warm-up session. Your location for the game will be on the heated, padded seats which are located just behind Pep Guardiola's dugout. The Tunnel Club gets its name from what it offers you just before and after the match. You will get access to be at the side of the glass-walled tunnel to watch both teams make their way out onto the pitch.
After the game is over, you can again make your way down to watch all the live post-match interviews take place in the same area. City's Tunnel Club offering truly does seem like a game-changing concept.
Spurs' new Tottenham Hotspur Stadium is due to open in the coming months this after several delays. Being the most modern stadium in the Premier League, you can expect the bar to be raised even further. In fact, Spurs have taken Manchester City's Tunnel Club and created their own version. Dining at Tottenham Hotspur means you are treated to actual Michelin-star food from some of their celebrated chefs.
The club also boasts a 'Premium Loges' within the inner sanctum of the main stadium. These loges are apparently the first of their kind in UK stadia and they 'offer you the privacy and dining experience of a Private Suite whilst retaining the ambience of a restaurant and bar."
With Spurs' new stadium sure to be the most contemporary Premier League venue for many years to come, it's hard to see which other stadium could challenge it with a more modern approach to the fans' experience.
However, you can never doubt the creativity of humankind. It's possible we will see some mind-blowingly innovative new idea in the not-too-distant future. Having the money to experience it, well, that's another story.