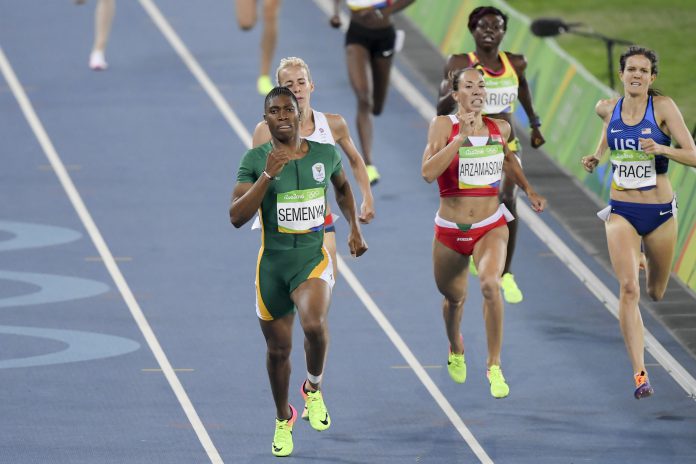 This week could be pivotal in the ongoing legal battle between the International Association of Athletics Federations (IAAF) and decorated South African runner Caster Semenya, with its outcome holding significant implications for the future of athletics.
Adored in her home country, Semenya has been dominant on the track since she entered the sport, however the IAAF are now seeking to change the rules which allow hyperandrogenic athletes to compete freely.
As part of its new proposals, the IAAF are looking to implement new rules which would mean athletes like Semenya, who have a "difference of sexual development" (DSD) would be required to take testosterone suppressants, if they are to continue competing. This would inevitably hinder their performance immensely.
Semenya's lawyers will put the case forward to Court of Arbitration for Sport (CSA) arguing that she should be able to compete without any restrictions, having previously emphasised that medical intervention would be 'unnecessary'.
In a statement, her lawyers said: "Her case is about the rights of women such as Ms Semenya who are born as women, reared and socialised as women, who have been legally recognised as women for their entire lives, who have always competed as women, and who should be permitted to compete in the female category without discrimination."
Athletics South Africa has also outlined its support for Semenya's case: "Athletics South Africa has reaffirmed its total commitment to back and fight alongside Caster Semenya and other affected female athletes when the two parties appear next week before the Court of Arbitration in Sport (CAS) in Lausanne, Switzerland to challenge the IAAF's regulations relating to the eligibility criteria for elite women athletes with increased naturally occurring testosterone levels.
"ASA is appalled by the reports published in the UK media that the IAAF intends to submit to CAS that Caster Semenya should be classified as 'biological male'. ASA notes that such reports have since been denied by the IAAF lawyers.
"ASA reaffirms its unqualified support for Caster Semenya and athletes who may be affected by the IAAF DSD Regulations. ASA has a duty to do so.
"ASA wishes to express its gratitude to the South African government and Sascoc for supporting the legal challenge against these regulations."
The IAAF however, has always stated its overall ambition is to ensure there is "a level playing field to ensure all female athletes have an equal chance to excel". In a statement, the governing body added: "If a DSD athlete has testes and male levels of testosterone, they get the same increases in bone and muscle size and strength and increases in haemoglobin that a male gets when they go through puberty, which is what gives men such a performance advantage over women."
The outcome of the case could also have long standing implications on the future of transgender athletes, with the IOC waiting on the decision before detailing testosterone limits for transgender athletes, aiming to compete at the 2020 Olympic Games.
The hearing takes place in Lausanne, Switzerland, with a decision expected to be reached by next month.