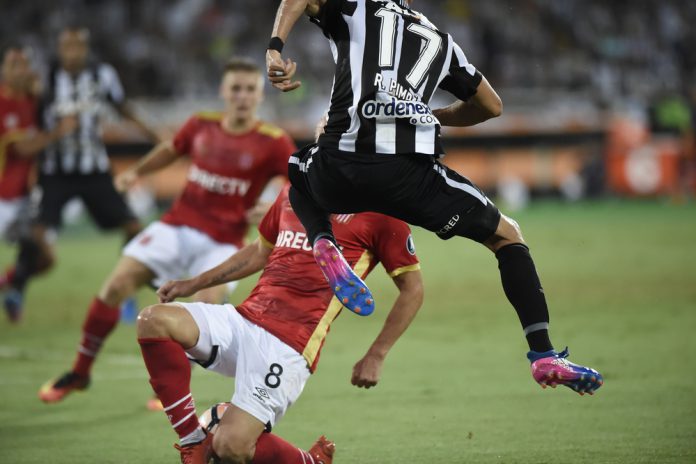 Fox Sports has united with Facebook to unveil a one-year partnership that will allow both platforms to elevate the amount of South American football content that's distributed via the platforms.
The new deal aims to draw more Latin American traffic to the platforms, with it increasing the number of this season's Copa Libertadores fixture that are broadcast.  
It follows the announcement last year that the social media giant had bought the rights to broadcast the tournament, including all Thursday games exclusively. However, more recently the site has sought to explore the possibility of sharing the rights.
With the new agreement, Facebook and Fox Sports will exchange games and split rights, increasing the number of games from 28 to 46 that will be available for free on the Facebook Watch platform.
Leonardo Lenz, Director of Sports Alliances for Facebook for Latin America commented: "Consumer behaviour is changing, and we want to help bring that change and innovation to the sports ecosystem in Latin America. Our experience has shown us that adding more matches can facilitate a better adoption of the change, we are very happy to expand our collaboration with Fox Sports, giving people more opportunities to watch Libertadores matches through a new social viewing experience on Facebook Watch."
Fox Sports, on the other hand, will also broadcast all Thursday matches acquired by Facebook.
With this agreement, the CONMEBOL Libertadores games on Facebook will now be available on the CONMEBOL Libertadores Page, and on the Fox Sports Page, from Tuesday to Thursday, starting this Tuesday, April 9, in Argentina, Bolivia , Chile, Colombia, Ecuador, Paraguay, Peru, Uruguay and Venezuela.
Hernán Donnari, Vice President of Fox Sports South Cone continued: "We continue to look for new ways to serve the public throughout the region and we are delighted to have the opportunity to reach and attract our viewers with content spread across multiple platforms, so they can experience the excitement of the CONMEBOL Libertadores wherever and whenever they prefer."
Juan Emilio Roa, Commercial Director of CONMEBOL added: "We are very pleased with this new partnership to continue taking football everywhere, we value the efforts of our rights holders to create new experiences for all the fans of the CONMEBOL Libertadores."