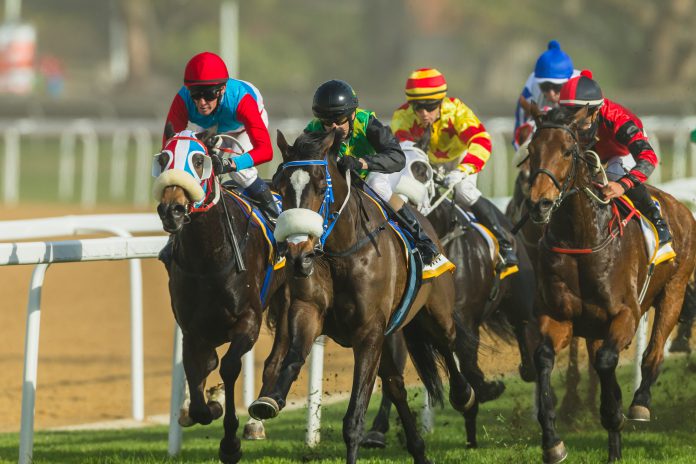 Online bookmaker Betway has strengthened its Irish racing portfolio by announcing that it will be the new principal sponsor for Cork Racecourse's Grade 3 Chase on Easter Sunday.
The £40,000 feature will be run as the Betway Chase this weekend, with plans to broadcast the race meeting across RTÉ as well as live coverage on Racing TV.
Betway's Alan Alger praised the new sponsorship deal: "We are delighted to be the new sponsor of Cork's Grade 3 Betway Chase this coming Easter Sunday. It's a valuable prize that looks set to attract a talented field of runners.
"We've had success already in Ireland with sponsorships at the Galway Festival and Punchestown's Winter Festival and are very much looking forward to another big day of racing at Cork this Easter Sunday."
Andrew Hogan, General Manager, added: "We are delighted to welcome Betway to Cork Racecourse Mallow for our Racing Home for Easter Festival as title sponsors of the feature race. We look forward to working with the Betway team and making this a very successful partnership."
Betway has also announced that it will be committing to a three year sponsorship extension of the UK All-Weather Championships.
The extension will see the operator sponsor the Middle Distance, Marathon and Sprint categories of the UK's all-weather Flat season races, strengthening its already extensive on-course branding.
Alger commented: "After a highly successful three seasons sponsoring the All-Weather Championships, we're really happy to be extending our involvement for another three.
"The All-Weather Championships provides great racing from October to April, not least this Friday's Finals Day where there is £1 million in prize money on offer, and we're proud to be a part of it."
Arena Racing Company's Group Director of Partnerships, David Leyden Dunbar concluded: "Betway have been fantastic supporters of the All-Weather Championships and we're delighted to extend the relationship over the coming seasons.
"We've enjoyed working with the Betway team to develop the Championships over the last three years and we're looking forward to building on this success over the coming years."