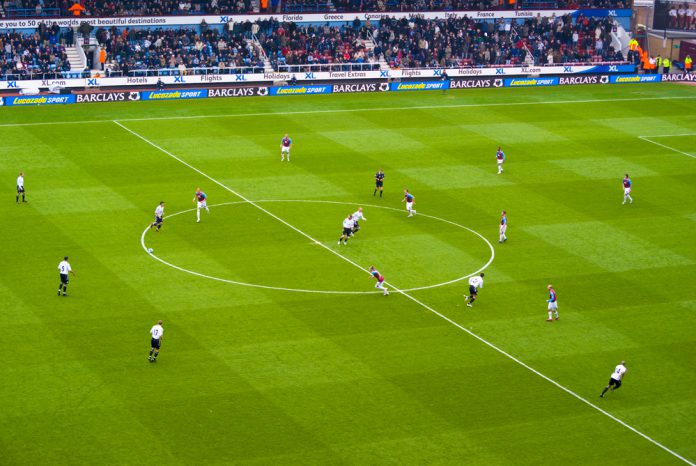 The Principal Sponsor of Derby County Football Club, 32Red has revealed it's taking a fresh approach to football sponsorship, working alongside the team to make major investments into a new men's mental health programme.
We spoke to Neil Banbury, 32Red General Manager about the importance of the initiative and how he hopes it can reinvent the current football sponsorship model.
InsiderSport: Firstly, can you tell us about why Team Talk centres and mental health was the chosen initiative for 32Red and Derby County when undertaking this sponsorship?
Neil Banbury: We already knew about DCCT's work on men's mental health, and so they seemed like a natural partner to help us create a new model of club sponsorship. The Team Talk model already existed on a small scale, so we worked together to expand the programme backed by 32Red's sponsorship investment in Derby's local community.
Through this project, we saw an opportunity to make a real change in the communities we're part of. Many of the men who are suffering in silence with mental health problems are football fans. So, football clubs and their sponsors have a real opportunity to reach out and engage with fans. Our new model of sponsorship means that in partnership with DCCT we can help men struggling with mental health issues. And that's what we're going to do.
InsiderSport: You also have a sponsorship presence in boxing, horse racing and darts, do you anticipate rolling out initiatives like this in these sports as well?
Neil Banbury: We're committed to ensuring sport sponsorship benefits both the sporting organisations and the places they operate in. This is stage one of that process, and it's a twelve month pilot scheme designed to build an evidence base for future projects. DCCT and 32Red are going to work closely together over the coming months to show that our new model of sponsorship can deliver real, meaningful improvements to men's mental health in local communities.
InsiderSport: Will initiatives like this help change public perception of the gambling industry's presence in football?
Neil Banbury: Public perception of the gambling industry's involvement in football is an interesting topic. We know that the overwhelming majority of our customers use 32Red to have a flutter; to enjoy themselves. We've also had great feedback from fans of the club's we sponsor about our involvement. But the existing model of football sponsorship doesn't take advantage of the connection between sponsor, club and community.
We want to seize that opportunity in a way sponsors haven't up to now. Through our new model of sponsorship – working with DCCT – we can help men who would otherwise suffer in silence with mental health issues. We've seen an opportunity to make an impact, and we're taking it.
InsiderSport: What type of impact has the whistle-to-whistle advertising ban had on sports betting sponsorships within football?
Neil Banbury: 32Red have a long history of sponsoring football clubs and we have been sponsors since long before any advertising ban was being discussed. We are proud of our heritage in football, and believe the real benefit of club sponsorship is the link it creates between our business and the club and community. And now, we're going to use the links to get support services to men in our club's community who have been suffering in silence with mental health issues.
InsiderSport: What kind of role can football play in promoting mental health initiatives? And how can partnerships such as this be used to combat the stigma surrounding mental health issues?
Neil Banbury: The Team Talk model was a particularly interesting way of promoting mental health awareness to men – who are an extremely hard to reach group. Mental health, and particularly men's mental health, has become an important topic in the last few years, and we saw an opportunity to utilise the power of football and people's love for Derby County to engage with them. It's a fantastic way to get people talking about mental health – and it's why we were keen to be involved.