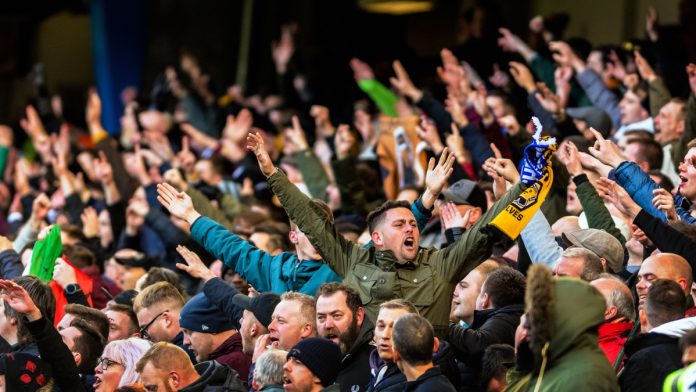 Speaking to Sky News on the Ian King Show, gambling operator Kindred expressed willingness to continue working with the biggest UK football clubs after the Premier League's (PL) recent ruling on gambling shirt sponsorships.
While no changes were made to LED and shirt sleeve advertising, the PL voted in favour of a voluntary ban earlier this month that will see some front-of-shirt, gambling-related branding eradicated from team kits.
Neil Banbury – Kindred's General Manager for the UK, told Sky that the company's current deals with football sides Glasgow Rangers and Middlesborough will not change Kindred's sponsorship model going forward in case they fall through.
"We are really proud of our model of sponsorship," he said. "We have two key aims when we sponsor clubs.
"The first is that we invest in the club and its community to drive benefits there. Our partners have been able to scale up a lot of efforts around mental health in their communities, etc.
"The second is that we use the most prominent assets to promote safer gambling behaviour. We've gone to somewhere between 20 and 30 percent of our customers using safer gambling tools a couple of years ago to now well over 50%.
"And there's no coincidence that we've been putting safer gambling messages and the use of control tools on the front of shirts, etc.
"So, we think that there are ways that football and gambling should continue to work together and that can be for the benefit of the clubs and their communities, but also for the benefit of achieving an environment that's sustainable for gambling as well."
Banbury's comments come in just before the government publishes its latest 2005 Gambling Act white paper to get gambling regulation into the digital era.
It is not anticipated that the white paper will outlaw any further advertising for gambling operators and sports clubs, enabling them to continue to utilise LED assets and sleeve sponsorships in English football's top flight.
In a recent interview with InsiderSport, Russell Yershon, Director of Connectingbrands.co.uk, emphasised his belief that sleeve sponsorships can be a fruitful avenue for the operators in light of new regulations.
He stated: "Should they want to continue investing in the Premier League, they'll have to switch to sleeve sponsorship," he said. "But there's so many assets that work well for brands in partnering with the Premier League.
"You have your sleeve sponsorship, you'll still be able to have LEDs – the perimeter advertising which we all know is very strong, and also the media backdrops where the managers and players have their interviews."