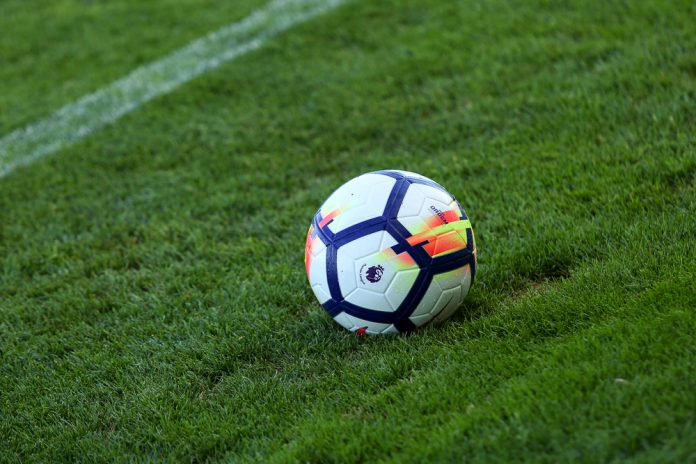 Where do we draw the line? Is there a line to be drawn? It seems like football could well be in danger of just swallowing itself whole as more and more states seem interested in using clubs as their plaything.
With governments becoming increasingly intertwined within European football's hierarchy, the line, if it ever existed, has been well-and-truly crossed on many occasions now.
LaLiga's President Javier Tebas is the latest to raise concerns about this worrying trend, highlighting the primary problems caused by such circumstances.
Speaking specifically about Manchester City and the fact that the club is owned by Sheikh Mansour, Tebas claimed that the Premier League club's seemingly unlimited transfer funds were driving up player prices, creating a transfer market that expects unrealistic fees for players.
"The problem with PSG and City is they're state-run clubs: one off petrol-money, one off gas," Tebas said. "The damage happening on Euro football is massive because they are inflating the market so clubs have to pay ridiculous sums to keep their players."
Tebas called for a new system to be put in place to regulate such situations.
"What I'm in favour of regulating is [a] sector that is not at [the] mercy of finances. Any money that is generated outside this sector forms this unbridgeable gap."
Manchester City is currently being investigated for financial fair play wrongdoings by UEFA. If found to have misled the governing body in any way, City could be prevented from entering the Champions League for at least one season.
What matters need to be considered in retaining a certain level of fairness when it comes to how clubs are run and financed? Who will decide what is fair and unfair?
That is where the fog descends. Many of the states-people who have financial interests in these government-run clubs also hold positions high up within football's ruling bodies. For example, PSG's club chairman, Nasser al-Khelaifi, is on UEFA's executive committee. UEFA are apparently also investigating Khelaifi's club, PSG, for breaches of financial fair play. How does that work? Can you imagine an objective investigation there? Interestingly, Khelaifi is also the chairman of BeIn Sports who pays UEFA for exclusive rights to broadcast the Champions League.
Many top European clubs are state-funded in some way. One of the United Arab Emirates, Abu Dhabi, owns Manchester City. Real Madrid is sponsored by Emirates airline of the UAE, Schalke is sponsored by Russian-owned company, Gazprom.
All of these huge companies and government parties are also stakeholders within UEFA. That is the difficulty facing football in the here-and-now. Such representation within organisations like UEFA, which are meant to have the sports overall well-being at heart, leads to the rumoured Champions League changes.
In the last week, we've seen the rumours of Newcastle United's sale gathering pace. While most Magpies fans will be glad to see the back of Mike Ashley, the club's potential new owner is Sheikh Khaled, a man who has an equally suspect background when it comes to ethical considerations of Manchester City's Sheikh Mansour.
Newcastle supporters are likely to be delighted to possibly be entering a new era where the club can keep Rafa Benitez and offer him a healthy transfer kitty. Where do we draw that line, though? The line I speak of is the one between the support of your football team and a healthy consideration for the most basic of human rights. It used to happen that in football, or any sport, they were not mutually exclusive. Yet, how can that be the case any more for PSG or Manchester City fans?
There are more clubs in the same situation, of course. The problem is it was never a football fan's concern. We fell in love with the sport, as a child, and, in fact, it was probably a welcome escape from the bureaucratism of the world of politics. Now, however, those spheres have overlapped.
Manchester City and Newcastle fans want to cheer on their teams every time they take to the pitch, like supporters of every other club. But how long can we continue to turn a blind eye to human rights atrocities or breaches of financial fair play?
It's a grey area that's only going to get murkier, it seems. How it ends or is regulated is anyone's guess.