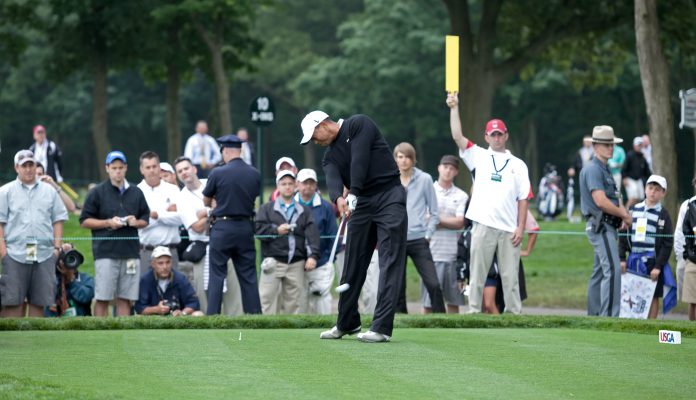 The 148th British Open kicks off tomorrow at Portrush, with golf's oldest major inevitably peaking engagement amongst fans once again. 
We spoke to Oddschecker US' International PR Executive, Pete Watt on how popularity in the tournament has continued to rise, as well as whether bookies and bettors are backing Tiger to victory. 
InsiderSport: How popular has the open proved to be with bettors compared to previous years? 
Not bad at all actually. Between January 1st 2019 and today, there have been 17% more bets placed on the winner market than in the same timeframe for the 2018 edition of the tournament. This is a pretty significant increase, with interest in the sport perhaps reignited somewhat following Masters renaissance of one of golf's favourite sons.
Who is attracting the most attention from bettors for the Open this week?
With less than 48 hours to go until the first tee time at Royal Portrush, it is a Northern Irishman who is fancied to triumph in his homeland. Rory McIlroy is the top choice for bettors and books alike, a narrow +900 favorite who accounts for 6.59% of the total number of bets placed on the market. 'Rors' has not enjoyed a great year and, despite winning the Canadian Open at the start of June, finished poorly at last week's Scottish Open; it seems therefore that oddsmakers believe that home advantage could be a decisive factor.
Is there a golfer who is 'overachieving', that is to say they are receiving a disproportionate amount of bets compared to their price?
There certainly is; Henrik Stenson arrives at the Open as a relative +3000 outsider. Just for reference, that means that a $10 bet would net you a pretty decent $300 profit. With that in mind, it may be surprising to hear that Stenson is fourth best-backed of the entire field – behind only Koepka, Rahm and McIlroy – with 4.35% of the total bets. It seems that the bettors have taken more notice of Stenson's strong T4 finish at the Scottish Open last time out than the books have.
Tiger has been in the news this week for vacationing rather than golfing – how do oddsmakers rate his chances?
Indeed, there has been a significant amount of chatter around Woods' decision to visit Thailand – his mother's homeland – with his children in the run up to the Open, especially given the fact that he has never played at Portrush before. Woods was relatively relaxed when the notion was put to him that practise makes perfect, and oddsmakers certainly don't think that the holiday will be terminal to his chances. He will tee off at a price of +2000 and as the fifth-favorite in the field.
Ok so it may not be Tiger, but what are the chances of the winner being from the US?
With the aforementioned Stenson and McIlroy competing, plus current reigning champion Francesco Molinari, it is perhaps unsurprisingly that it is a European who has been judged as the most likely winner of the Open. Their price of +110 puts them marginally shorter than the US at +125, with any other nationality priced at +180 – a tough market!